Lana Del Rey: New album wasn't about success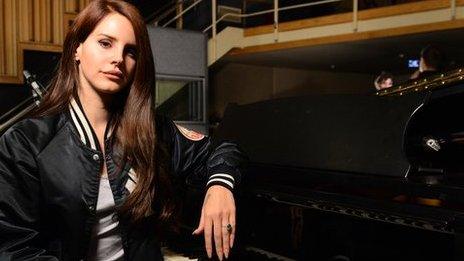 Lana Del Rey has said she wasn't worried about her third album, Ultraviolence, being a success.
In an exclusive interview with Radio 1's Zane Lowe, the singer said: "It's not about it being number one.
"I think it's about it being received in the right way and people really liking it."
Ultraviolence, which is the follow up to 2012's number one album Born To Die, topped the UK album chart when it was released in June.
The lead single from the album, West Coast, entered the UK chart at number 21.
The 28-year-old added: "Usually I don't really care, I don't think too much about it [success], but I'm really, really grateful."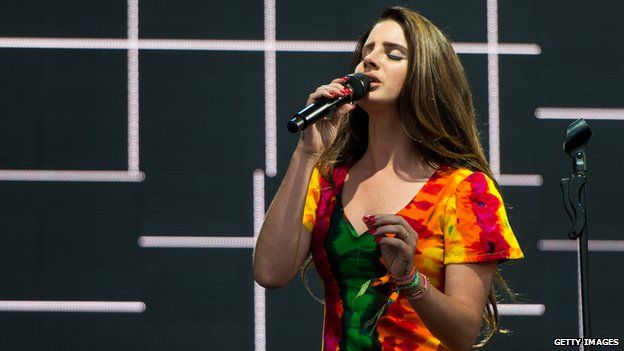 In the exclusive interview Lana Del Rey was also asked about her confidence during the writing process of Ultraviolence.
"Obviously, it's impossible to write a record if you don't feel really sensual about it and confident," she said.
The Born To Die singer added: "I think for me, what makes me confident changes every day…but generally I would say confidence for me just comes from being really happy and that could be anything down to my environment or being lucky enough to have my muse with me, [hearing] a really amazing melody for the first time, so it kind of depends."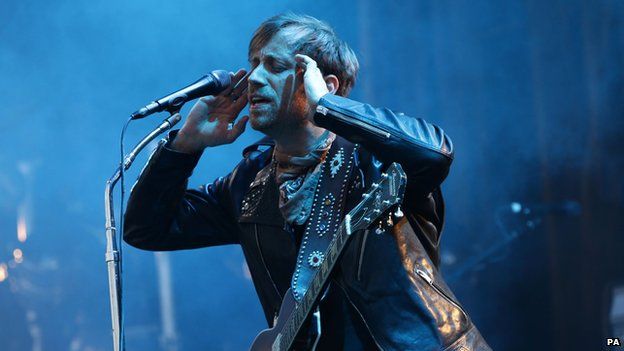 The Black Keys guitarist and vocalist Dan Auerbach worked with Lana Del Rey on the new album.
The singer said having him as a producer made her more passionate about the record.
"It sounds strange but him being interested in me made me feel interesting," she said.
"He was a guy and he just kind of treated me like this New Yorker girl who wanted to make a record and was like, 'Hey, let's just see what happens.'
"But he was in love with the songs. I think your producer has to really be as in love with it and think that it could be a really big thing just for both of you, you know, maybe not culturally, but just for the both of you, like it could kind of be a milestone in your own lives."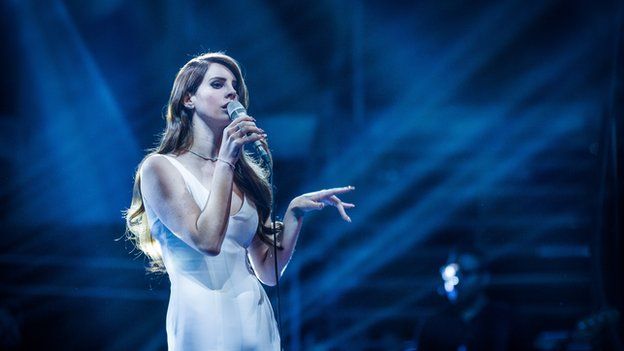 The singer, whose real name is Elizabeth Woolridge Grant, performed under the name Lizzy Grant before releasing music under the name Lana Del Rey.
She explained: "I think the reason why I started making music and you know [under] the name Lana Del Rey was really just so I always had a vehicle to actually be exactly who I was…like it was actually a way for me [to feel] free enough to be myself and that was my way of choosing to do that.
I think that being worried about whether or not you're ever going to make money, I think that trips people up a lot
"So, for me it's a pleasure to be on all the time, but it doesn't really mean I'm in a character it just means I can make art all the time whether I'm at home or I'm far away.
"I don't even really feel like I need to switch off a kind of persona or character because who Lana Del Rey is, is who I really am, even if I'm just reading a book."
Lana Del Rey also explained how she doesn't think it's ever too late to achieve your dreams.
She said: "I would feel at any point in my life that it was never too late to just sort of switch into any different lane or any different vein, you know, just to kind of be free enough to sort of explore things.
"I think that being worried about whether or not you're ever going to make money, I think that trips people up a lot."
Follow @BBCNewsbeat on Twitter and Radio1Newsbeat on YouTube