World Cup 2014: 12 things we'll miss from Brazil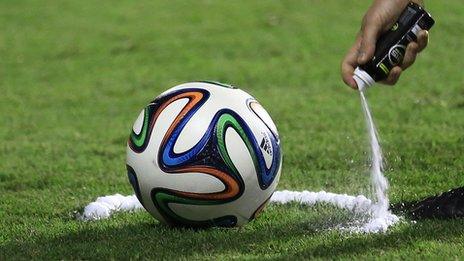 As the World Cup draws to a close, Newsbeat looks at what we'll miss most from Brazil 2014.
There were 64 matches starting on 12 June and ending on 13 July with the final between Germany and Argentina.
Despite a controversial build-up with construction delays and civil unrest, the tournament was widely recognised as being one of the best ever.
Referees' spray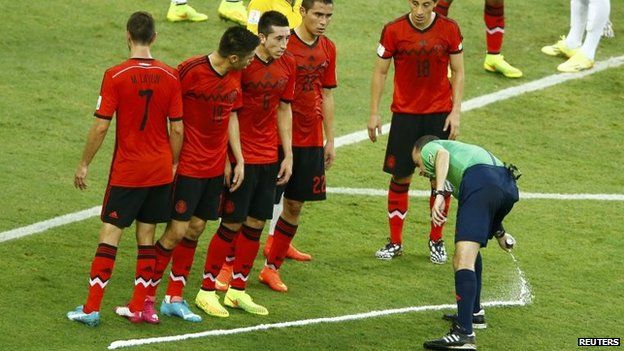 The referees' latest tool was one of the hits of the World Cup. It is used to mark out where the ball should be placed for free kicks and how far back the wall should stand. (Don't worry, it's not completely disappearing as it's set to return in next season's Champions League.)
Managers celebrating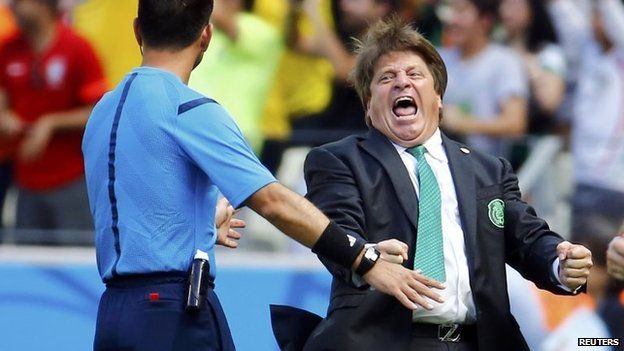 No coach made fans smile more more than Mexico manager Miguel Herrera, seen celebrating here after his side took the lead against The Netherlands in the last 16.
Colombia celebrations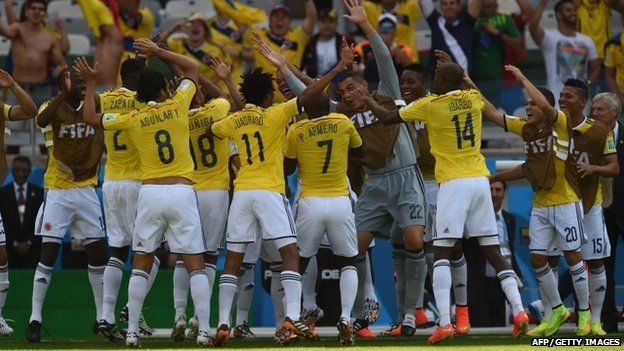 We're used to teams congratulating each other after scoring but Colombia's choreographed celebrations were something else.
Luis Suarez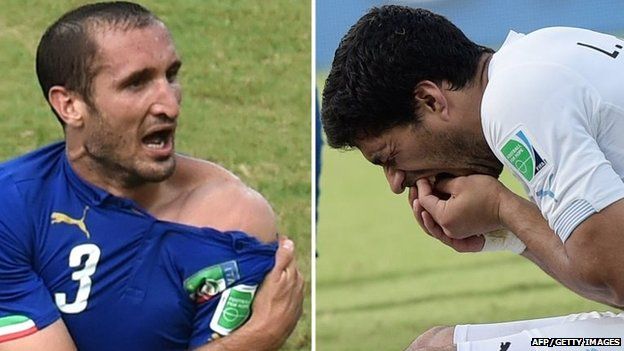 Headline writers around the world will miss the Uruguayan striker following his four-month ban for biting Italy's Giorgio Chiellini. It's the third time in his career he's been banned for biting.
Comebacks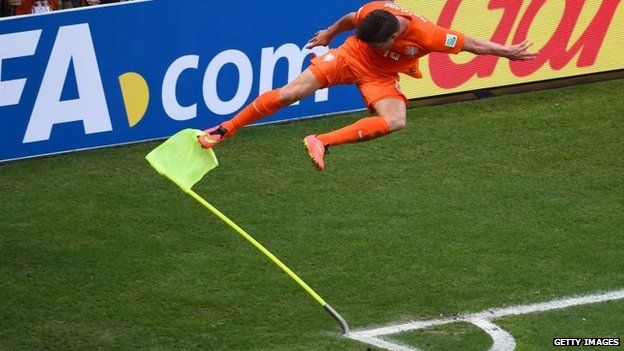 Eight teams made comebacks from losing positions to win. Most impressive was Netherlands' turnaround against Mexico in their last-16 match when they were minutes way from elimination before scoring twice in as many minutes to win 2-1.
Goals galore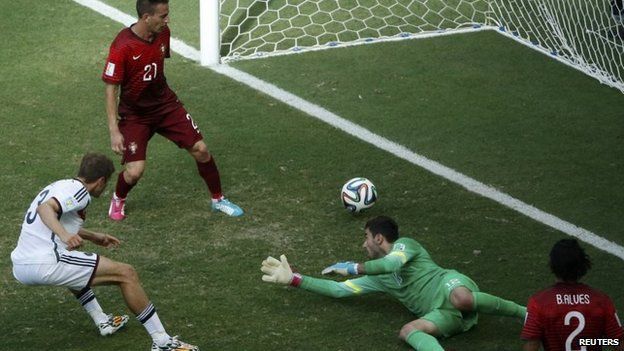 There were 171 goals at the 2014 World Cup (excluding penalty shoot outs) equalling the record set in 1998. Thomas Muller scored five including a hat-trick against Portugal (pictured).
Freak results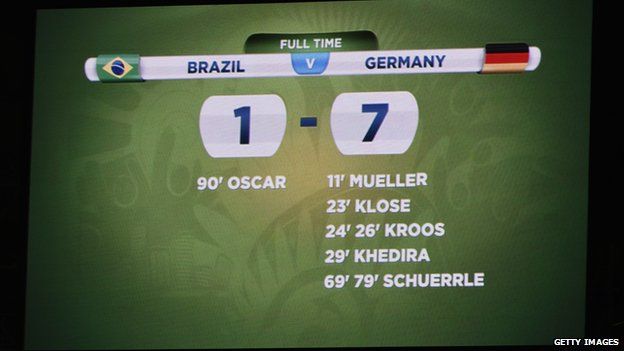 Defending champions Spain were demolished 5-1 by Netherlands in their opening group game. But that was eclipsed by Germany who thrashed Brazil 7-1, the worst ever defeat for a host nation. It was also the biggest ever defeat in a World Cup semi-final and ended Brazil's 62-match unbeaten streak in competitive home matches.
Crying Brazilian players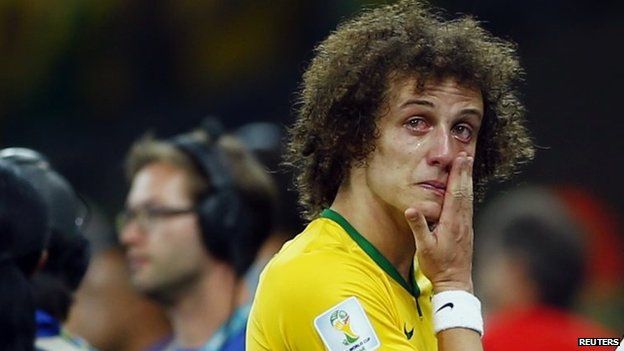 Captain David Luiz (pictured) was one of a number of players seen crying after Brazil were knocked out of the World Cup. We had already seen tears from Neymar in the previous round even though Brazil had just beaten Colombia 2-1.
Crying Brazilian fans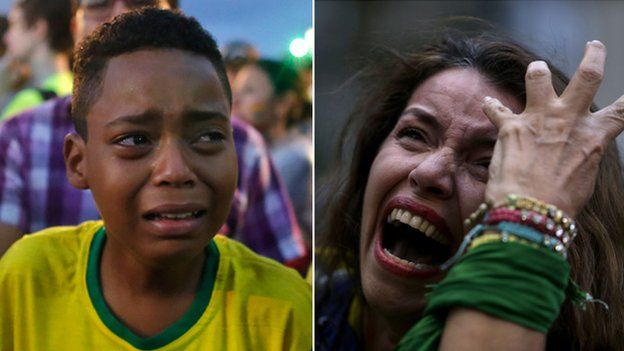 It wasn't just players shedding tears following their semi-final humiliation. Fans across Brazil couldn't help but express their sadness as the hosts crashed out of the tournament.
Wall charts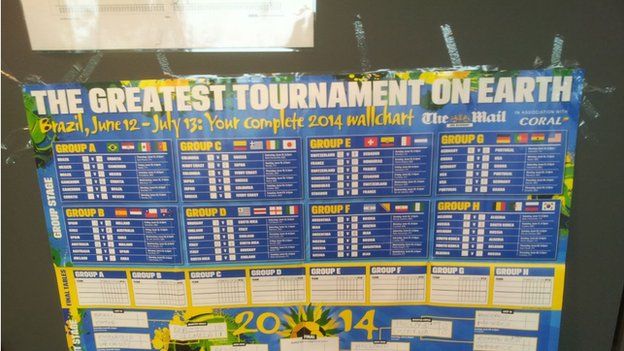 In the pre-tournament excitement, we rushed out to get our hands on one and pin it up even if the enthusiasm for them often faded fast.
Midnight matches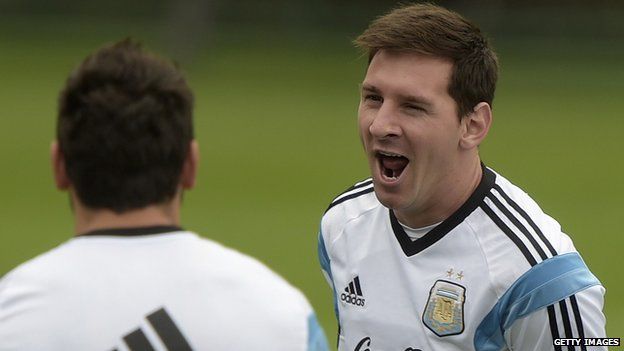 The time difference meant lots of late nights for football fans. Several of the group matches kicked off at 11pm UK time, and many of the games throughout the tournament were 9pm starts and those ending in penalties saw the clock ticking towards midnight.
The anthems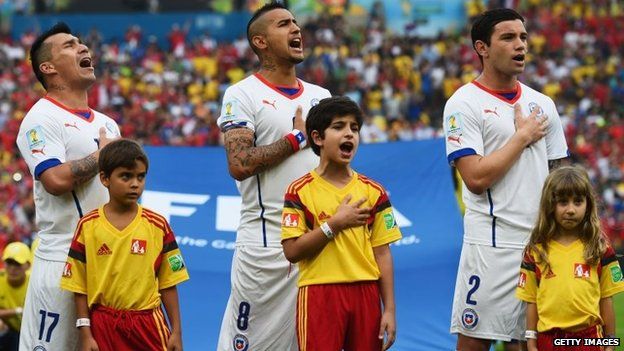 Players passionately bellowing out their national anthems and even continuing after the music had stopped became a much talked about sight. Chile's players (pictured) showed their passion even if all of the mascots didn't!
Follow @BBCNewsbeat on Twitter and Radio1Newsbeat on YouTube