Crowd problems at Libertines gig in London's Hyde Park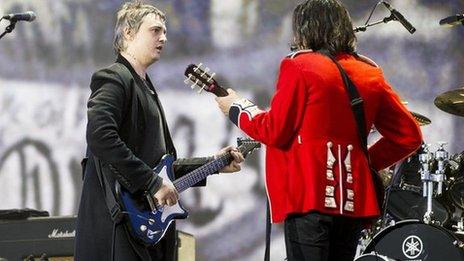 A Libertines set in Hyde Park had to be stopped twice on Saturday due to crowd problems.
The band and security team made separate announcements to the crowd that the performance could not continue unless surging by fans stopped.
It happened first during the group's second song Boys in the Band.
Audience members were urged to behave and to stop throwing fireworks and flares at the performance, part of the British Summer Time festival.
The Libertines were returning for a performance in England for the first time since their reunion.
The band split in 2004 following disagreements but did temporarily reunite to play at Reading and Leeds festivals in 2010.
Pete Doherty made an impromptu appearance on drums after the first 10-minute interlude in front of 60,000 fans.
He played percussion on a rendition of White Stripes' Seven Nation Army.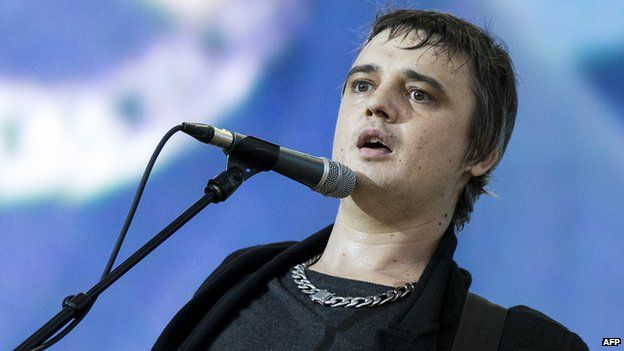 Doherty also used one of very few interactions with the audience to pay tribute to football club Queens Park Rangers, Smiths guitarist Johnny Marr and Gerry Conlon.
Mr Conlon, who died last month, was among four people wrongly imprisoned for the 1974 IRA Guildford pub bombing.
The set included favourites such as Can't Stand Me Now and Don't Look Back Into The Sun.
Singer Carl Barat was again forced to intervene mid-song, when he was requested by organisers to ask bare-chested fans to stop scaling the delay tower.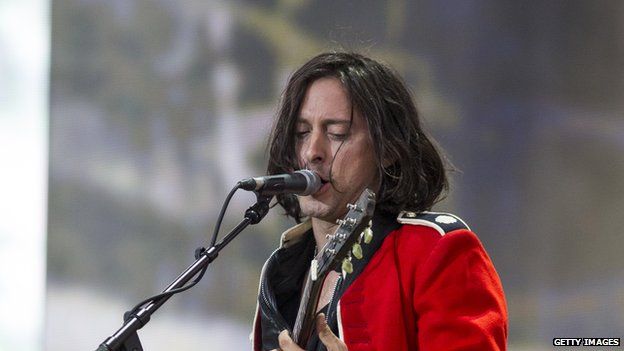 Twenty-six-year-old Andrew Collins, who came from Cardiff to go to the gig with his girlfriend spoke to Newsbeat.
He said: "They actually tried to help things out by saying, 'Go back, go back' and every time they were shouting it was getting worse where we were, everyone was shouting, people were having panic attacks in the crowd.
"We were looking for stewards to help us and they were nowhere."
British Summer Time told Newsbeat that there were some minor injuries at the festival that were not all related to the surging.
The band also used the gig to announce two further London concerts, at Alexandra Palace, on 27 and 28 September.
Follow @BBCNewsbeat on Twitter and Radio1Newsbeat on YouTube