'Revenge porn and explicit photos left me lost and alone'
As the government talks about changing the law to try to stop so-called "revenge porn", a Newsbeat listener reveals how it left her feeling "lost and alone".
Revenge porn is when people put explicit photos and videos of their ex-partners online.
Hannah, who's 21, told Newsbeat her ex-boyfriend posted pictures of her on Tumblr but police said there was nothing they could do.
Justice Secretary Chris Grayling says he's "very open" to the idea of changing the law to tackle what he said was a "growing problem".
Campaigners say the law doesn't do enough to stop people trying to embarrass their exes online and Hannah says it would be "amazing" if new legislation was passed.
"This is a form of harassment and abuse so it definitely shouldn't be legal," she told Newsbeat.
When you trust someone, you don't expect them to humiliate you
At the moment, some police forces don't get involved if one photo or video is uploaded and there has to be proof of harassment.
Hannah approached Tumblr, which removed the pictures, but her ex kept reposting them.
"After about six months I got really exhausted with it," she said.
"The police said the most they could do was file a domestic incident report in case his behaviour escalated.
"It's too late for a lot of people who've suffered from this, but it will help protect new victims."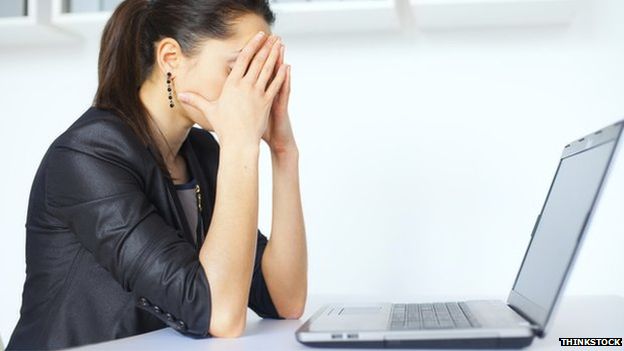 She says she became paranoid and checked the site every day to see if the pictures were back up.
The Liberal Democrats have asked the government to introduce a one-year jail sentence for anyone caught posting material without their partner's consent.
This law should be passed by the end of the summer
Julian Huppert
Lib Dem MP
Julian Huppert is a Lib Dem MP and he told Newsbeat his party wants to make revenge porn illegal.
"What we want to do is stop people doing it," he said.
"But ideally we wouldn't see people thrown in jail for it because they just wouldn't do it any more."
He says many people think it's "a laugh" and attitudes towards it need to change.
On Facebook and Twitter many people have suggested that people like Hannah shouldn't share these pictures in the first place.
She says that attitude makes her angry.
"When you're with someone for a long time you trust them with parts of your life and you don't expect them to use it as a tool to humiliate you," she said.
Advice to stay safe
• Keep your privates private. Remember images can be shared easily online.
• Lock it down. Use strong passwords help keep your content private.
• Don't feel pressured into posing for an intimate picture or video if you're not comfortable with the situation
• Report content aimed at you or your friends to the site concerned, this benefits the online community as a whole.
• Tell someone you trust. If you, or your friends have concerns, don't suffer in silence - tell someone. More people now than ever before are geared up to help you.
Advice for victims:
• Don't suffer in silence by speaking out we're raising awareness of the issue.
• If you took the picture or captured the video, you own the copyright.
• If you know the person that is doing this you can apply for a civil injunction to stop them doing it again.
• There are other organisations that can help too, the National Stalking Helpline and Women's Aid for example.
• Contact the sites via the reporting routes to get images removed - don't take no for an answer.
The advice above was provided by the Safer Internet Centre
Follow @BBCNewsbeat on Twitter and Radio1Newsbeat on YouTube