Mugshot gains 95,000 likes on police Facebook page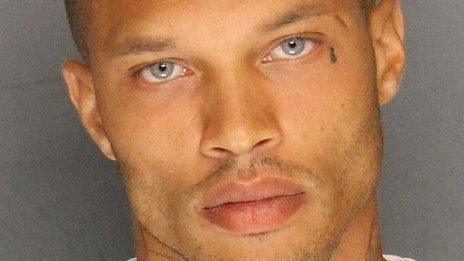 People have flooded the Facebook page of a US city's police department with comments about the mugshot of an alleged criminal.
Jeremy Meeks is a 30-year-old who was arrested on felony weapons charges in Stockton, California, according to the local police force.
He's also arguably the most popular suspect on the department's Facebook page.
Meeks' police mugshot has generated 95,000 likes and 25,000 comments.
$900,000 in bail and 6 felonies. You ladies are desperate
Stockton Police say they caught Meeks as part of its Operation Ceasefire operation.
It included the area's gang violence suppression unit, community response team, gang task force and nine other organisations, including the FBI.
Meeks was arrested on Wednesday on five weapons charges and one gang charge, according to Officer Joseph Silva, a spokesman for the Stockton Police Department.
He was one of four men arrested in the Weston Ranch area of Stockton, a city of about 300,000 people in northern California.
Four guns were confiscated.
Silva called Meeks "one of the most violent criminals in the Stockton area".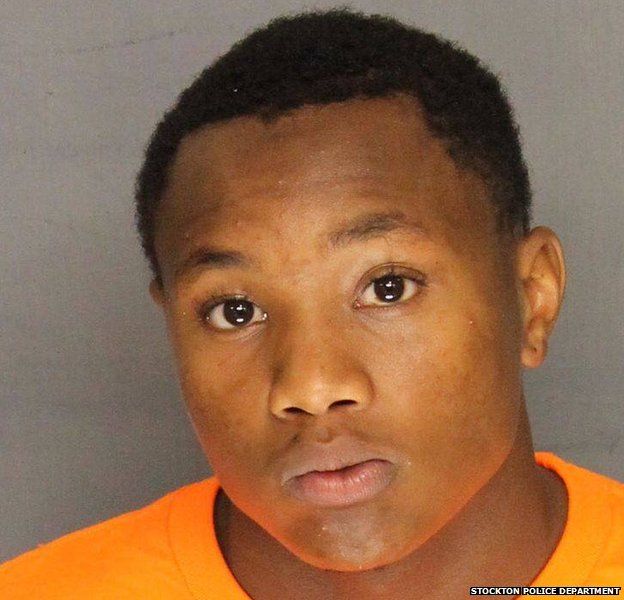 Jeremy Meeks has done an interview with American television network KXTV from jail, saying authorities arrested him after finding a gun in his boot.
"I just visited my wife and she said I like, blew up all over Facebook," he said.
"I just want [people] to know that this is really not like me, I'm not some kingpin."
"Hottttttt," wrote Melissa Stiles on the Stockton Police Department's Facebook page.
"Omg come to mama," Nicole Seba Lorena Elena commented.
"Holy [heck] I would arrest him too..hottest bad boy I've seen," wrote Ellie Abbey.
"Why is he breaking the law when he should be making millions modelling! Wowzas," said Tanya H. Thomas.
One user has also set up a Facebook fan page for Meeks, who is being held in the San Joaquin County Jail on $900,000 (£528,000) bail.
But not everyone is amused by his admirers.
"$900,000 in bail and 6 felonies. You ladies are desperate," wrote Amber Gomes.
The other three men arrested, whose mugshots also appear on the Stockton Police Department's Facebook page, had a total of 350 comments between them.
Follow @BBCNewsbeat on Twitter and Radio1Newsbeat on YouTube