Dying dog attempts to complete 15-item bucket list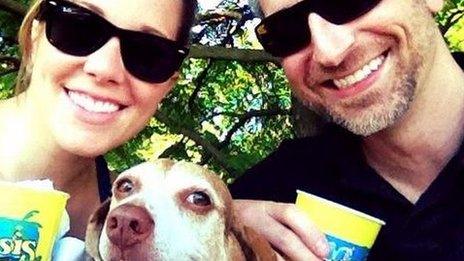 Little Joe, a terminally-ill Beagle who lives in America, has been given a bucket list by his owners Essam and Kathryne Shomali.
After the couple, from Maryland, found out about the illness they put together 15 things for their dog to do before he dies.
The pair said they wanted to stay positive and "enjoy the days they have left" with LJ.
"I don't want to think about the end line," said Kathryne Shomali.
"I don't want to think about the day that I'm going to have to say goodbye to him. I really don't.
"We want to take it day by day and have an awesome time doing this bucket list with him."
The nine-year-old Beagle mix was adopted by the Shomalis two years ago.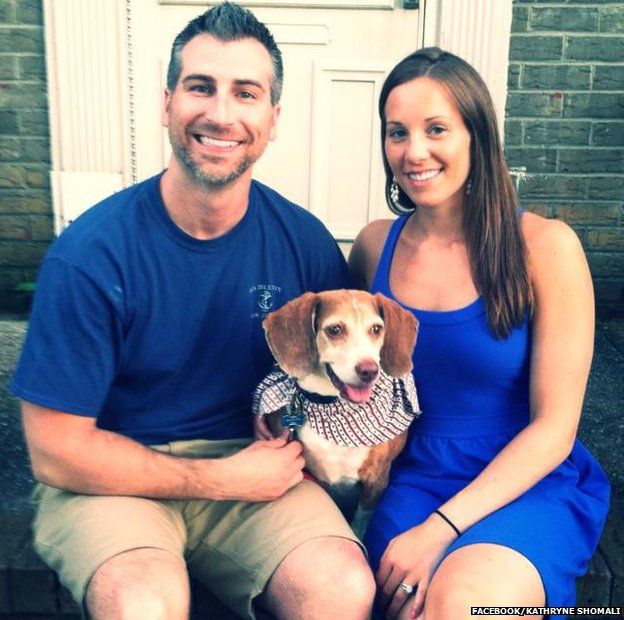 In March, on a routine visit to his vet, a lump was was found, which turned out to be Adenocarcinoma, an aggressive type of gland cancer.
He's currently having six rounds of chemotherapy.
"Our hope for LJ's Bucket List is to have fun," Kathryne told the Baltimore Sun.
"The whole point of it is to celebrate his life and the time he has left.
"However, many things we get done and whatever we do, we just want him to have a blast."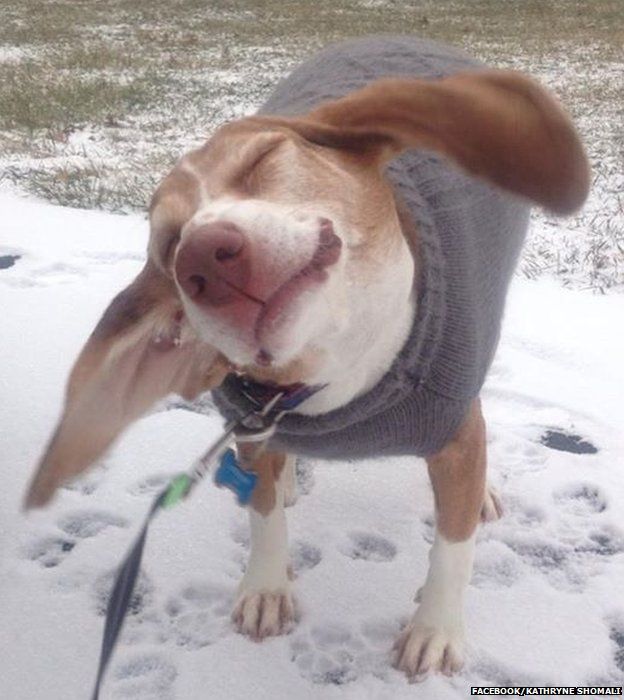 Number one on Little Joe's list is to eat a burger.
Other items on the list include eating a steak dinner at a park, going to a doggie spa and riding in a fire engine.
Going for a swim, going on a blind date and donating to animal charities and the local church are also on the list.
The Shomalis are expecting a child in December and say they hope LJ will still be around to welcome the new member of the family.
That is the last item on Little Joe's list.
Here is LJ's bucket list:
1. Eat a burger
2. Ride in a fire truck or police car
3. Have a candle-lit steak dinner in the park
4. Eat an ice cream cone (done)
5. Donate to a shelter (done)
6. Donate to an animal shelter (done)
7. Go on a blind date (done)
8. Go to a dog spa
9. Ride in a motorcycle sidecar
10. Meet a famous dog or police dog
11. Have a birthday party with friends
12. Get on the news (done)
13. Donate to the Beagle Freedom Project
14 Go for a swim (not a Beagle's favourite pastime)
15. Meet couple's new Baby Shomali
Follow @BBCNewsbeat on Twitter and Radio1Newsbeat on YouTube