New emojis coming to smartphones after Unicode update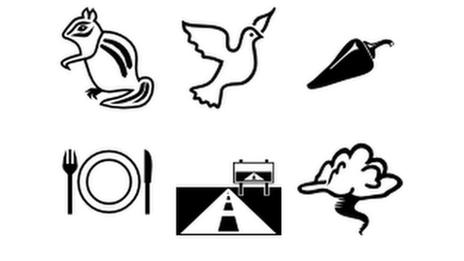 More than 250 new emoji symbols will be coming to your smartphone after an update was made to Version 7.0 of the Unicode Standard.
A chipmunk, a dove, a thermometer and a tornado are some of the icons that have been added.
The "Vulcan salute" from Star Trek - described as a "raised hand with part between middle and ring fingers" - has also been included in the series.
A total of 2,834 new characters were added in the update.
The Emojipedia website, which lists all the available icons, does not yet have pictures available of the upcoming symbols, but has got a list of their names.
These include, "man in business suit levitating", "rolled-up newspaper" and "triangle with rounded corners".
They also promise the arrival of "reversed hand with middle finger extended", suggesting the offensive gesture will now be available to users.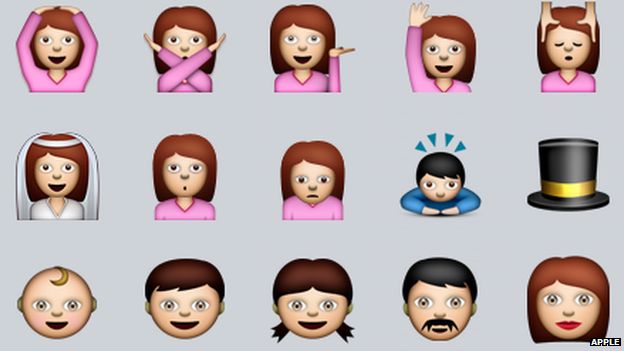 It will take a while for the new icons to appear on phones and computers, as developers adapt the new software to different devices.
Unlike colourful emojis, Unicode icons are generally simple black and white drawings.
Other new symbols include the currency icon for the Russian ruble and Azerbaijani manat. There were also additions to existing scripts for languages from North American, China, India and other Asian countries.
According to the Unicode blog: "Most of the new emoji characters derive from characters in long-standing and widespread use in Wingdings and Webdings fonts."
In April, Skype, the online video chat service, removed some of its emojis which have the "potential to offend", according to its community managers.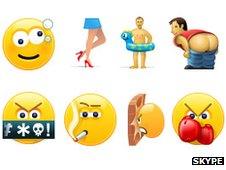 Some of the icons included a smiley face showing its middle finger and a woman's legs wearing high heels.
A number of Skype users complained on the site's forums about the update.
Earlier this year Apple product owners complained that the range of emojis available to them did not include enough non-white people.

"Of the more than 800 Emojis, the only two resembling people of colour are a guy who looks vaguely Asian and another in a turban," claimed an online petition.
In response, Katie Cotton, Apple's vice-president of worldwide corporate communications said: "There needs to be more diversity in the emoji character set, and we have been working closely with the Unicode Consortium in an effort to update the standard."
Follow @BBCNewsbeat on Twitter and Radio1Newsbeat on YouTube