Linkin Park headline Saturday at Download Festival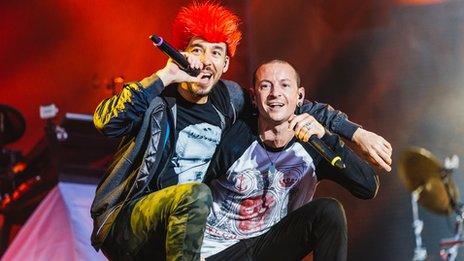 Linkin Park have headlined the Saturday night at this year's Download rock festival.
The nu-metal band from California spent the first half of their set playing their multi-platinum debut album, 2000's Hybrid Theory, in its entirety.
"It's a very special night for us," vocalist Mike Shiroda told the crowd. "We hope you enjoy it."
The band release their sixth studio album, The Hunting Party, on Monday in the UK.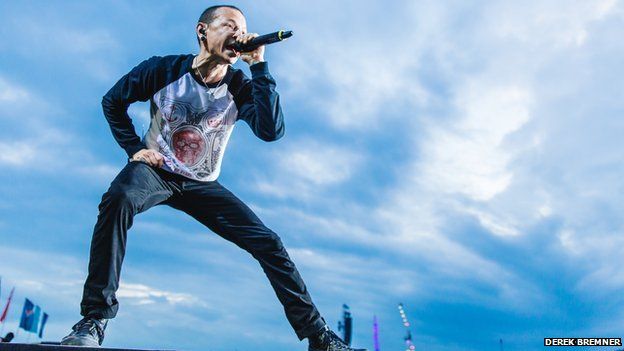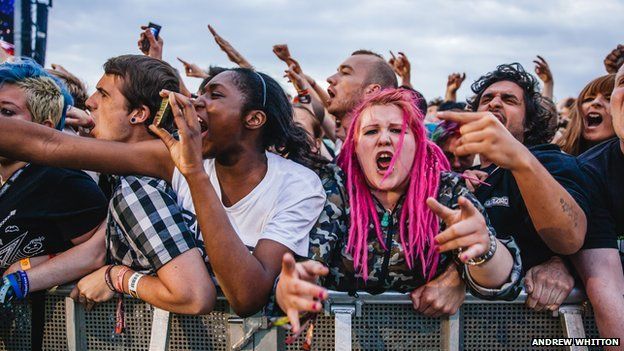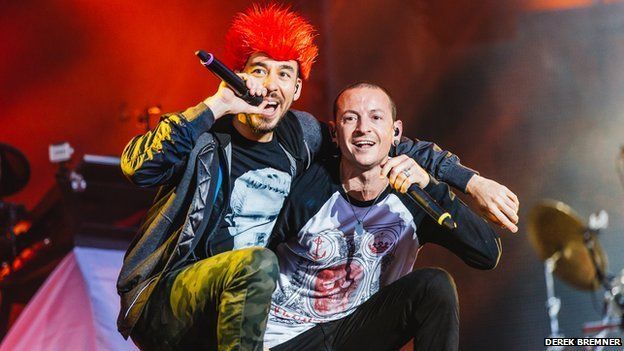 They played three new tracks, Guilty All The Same, Until It's Gone and Wastelands, in the second half of their set before rolling out crowd favourites such as What I've Done and Numb.
Mike Shiroda spoke to Newsbeat before going on stage.
"Tonight is a celebration of, simultaneously, the first step and the most recent step," he said.
"[It's] the new and the old. We're grateful and excited to be back."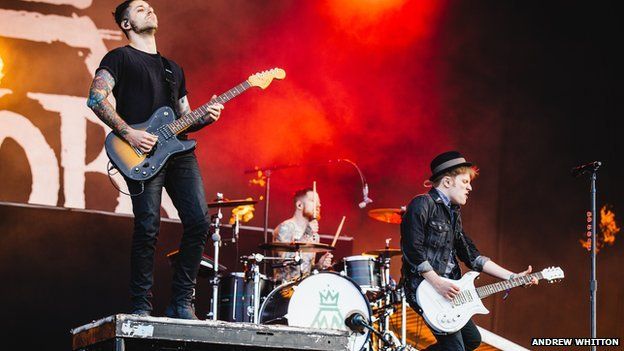 Before Linkin Park on the main stage were Fall Out Boy.
As well as playing chart hits like My Songs Know What You Did In The Dark and This Ain't A Scene, It's An Arms Race they played their cover of Michael Jackson's Beat It, which was the only single released from 2008's Live in Phoenix.
Other acts performing on the main stage included Bring Me The Horizon, Killswitch Engage, Bowling for Soup and Bury Tomorrow.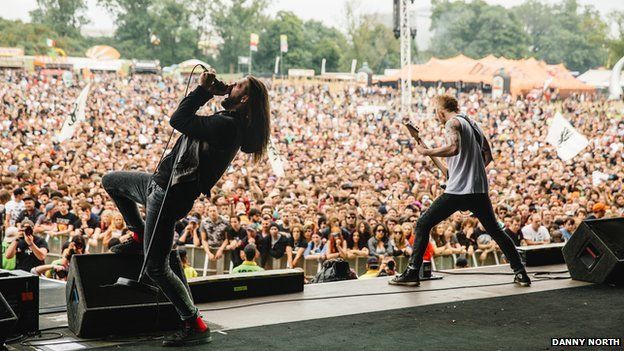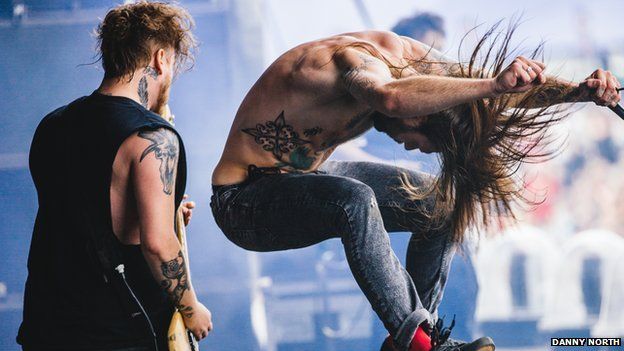 Sheffield quintet While She Sleeps made their return after lead singer Loz Taylor's throat surgery in 2013.
He told Newsbeat that it was a relief to get back to playing.
"It was great to finally get back out there and smash it up," he said.
"We did a small show in Grimsby near to where we live, so this is the first big gig [back]."
Status Quo headlined the second stage while elsewhere there were sets from Twisted Sister, Monster Magnet, Twenty One Pilots, Behemoth and Japanese act Vamps.
Cara Piggott, 27, from The Wirral, said she keeps coming back to Download because of its welcoming atmosphere.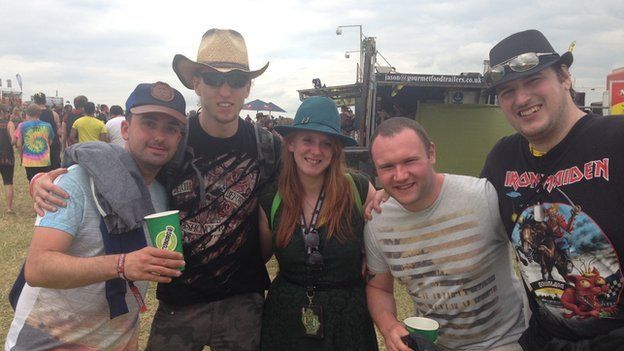 "It's just nice," she said. "I've been five times before. Even when the weather's not like this, it's pleasant."
She also said she was looking forward to watching the Saturday headliners.
"For me Linkin Park's Hybrid Theory came out when I was a teenager," she added. "No album has quite so many memories."
Thousands of England supporters stayed inside the arena to watch the team's 2-1 defeat to Italy at the World Cup in Brazil.
Sunday's headliners are Aerosmith with other highlights including Alter Bridge, Steel Panther, Trivium, The Pretty Reckless, Against Me! and The Dillinger Escape Plan.
Follow us @BBCNewsbeat and on Radio1Newsbeat on Youtube.