British jihadi compares Syria war to Call of Duty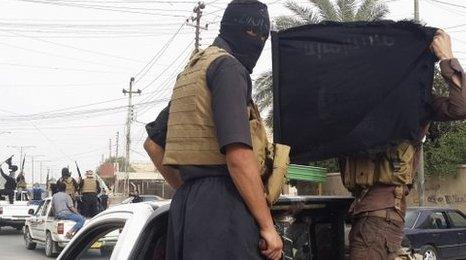 A British fighter with the extremist group which calls itself Islamic State in Syria and Iraq (ISIS) has compared terrorism to video game Call of Duty.
ISIS are responsible for brutal punishments, beheadings and the deaths of several rebel group leaders in Syria.
Abu Sumayyah Al-Britani says he left the UK 11 months ago to go and fight what he calls a holy war in the countries.
He claimed to be speaking from an internet cafe near his terror training camp in Idlib, north west Syria.
Al-Britani boasted that life with ISIS, who have taken control of parts of Syria and Iraq, is "better than that game Call of Duty."
Experts have warned most British jihadists don't appreciate the reality on the ground in Syria, with many likely to end up fuelling in-fighting between rebels.
Police have also warned people travelling to Syria are likely to be killed or kidnapped.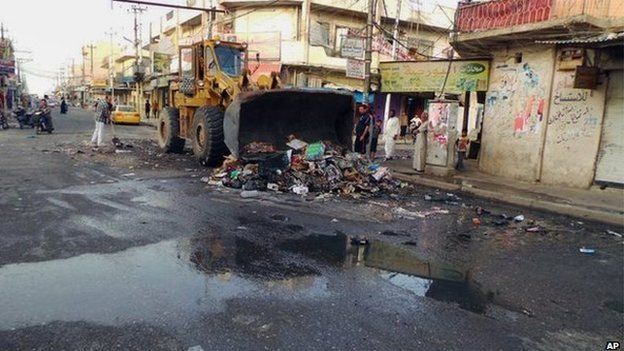 Abu Sumayyah Al-Britan was speaking to Jonathan Khron and Emma Beals, hosts of the ISIS show podcast, which examines the methods of the extremist group.
Al-Britani admitted "the first time I heard a bomb, I realised then this is scary you know (laughs)"
ISIS is seen as the most brutal of groups fighting government forces in Syria, which neighbours Iraq.
It has been condemned for attacking fellow rebels and abusing civilian supporters of the opposition.
Abu Sumayyah Al-Britani said he hasn't spoken to his children since he left the UK and claims his British citizenship has been taken away from him.
"For us to be here it's freedom. Total freedom. I can walk around with a Kalashnikov if I want to," he said.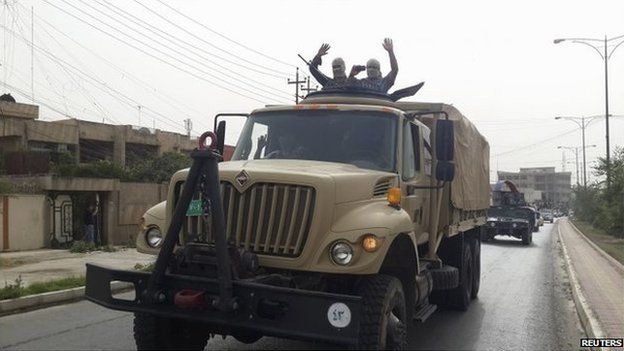 The Home Office would not comment.
The UK government has previously warned that British people travelling to Syria to fight is "a big problem" for security services.
Immigration minister James Brokenshire warned people against travelling to the country.
"People may become involved in terrorist organisations who are killing civilians. Indeed, they may be radicalised when they are out there."
Follow @BBCNewsbeat on Twitter and Radio1Newsbeat on YouTube