Where is sexual violence happening in conflict zones?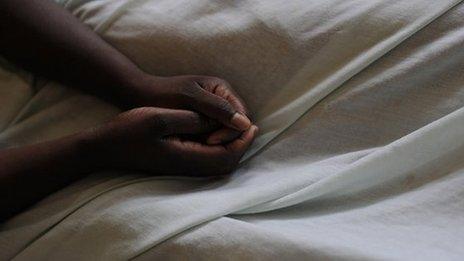 Angelina Jolie is in London heading up a summit on the use of rape as a weapon in war.
Newsbeat takes a look at where this is happening across the world and on what scale.
Sexual violence is under reported because of risks to survivors and witnesses as well as the people they confide in like human rights groups and journalists.
Therefore it's hard to get accurate data.
WHO estimate that 150 million women and girls are raped every year in conflict zones. 73 million men and boys.
So where is it happening right now?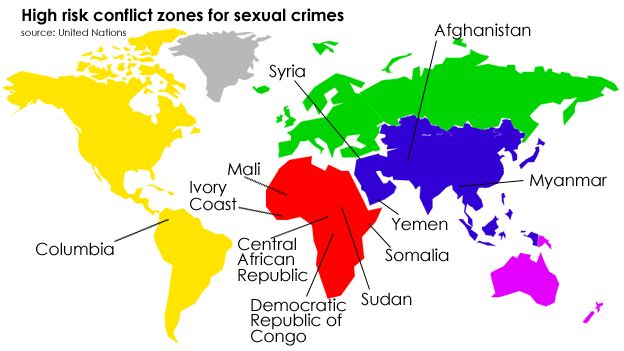 On what scale is this happening?
Because victims are often too afraid to come forward figures aren't often available until after a conflict has ended and are usually based on estimates.
These figures from a 2013 United Nations report give some kind of idea of the scale of the problem.
Rwanda 1994 - between 100,000 and 250,000 women were raped during the three months of genocide there.
Sierra Leone 1991-2002 - UN agencies estimate that more than 60,000 women were raped during the civil war.
Liberia 1989-2003 - more than 40,000 women involved in sexual violence
Democratic Republic of the Congo since 1998 - at least 200,000 victims.
Former Yugoslavia 1992-1995 - up to 60,000 victims.
Follow @BBCNewsbeat on Twitter and Radio1Newsbeat on YouTube