World Cup: Webb's favourite things about being a referee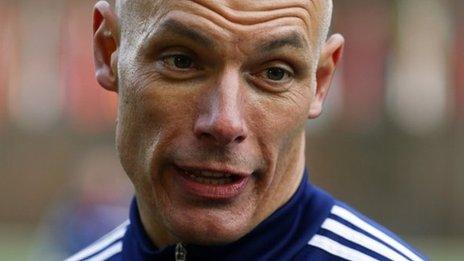 Premier League referee Howard Webb is in Brazil preparing to officiate at the World Cup for a second time.
The 42-year-old from Yorkshire has been a referee for more than 20 years and took charge of the last World Cup final between Spain and Netherlands in South Africa in 2010.
Howard told Newsbeat he never set out to be a referee, but admits it was "one of the best decisions I ever made".
Here are the favourite aspects of his job.
Best seat in the house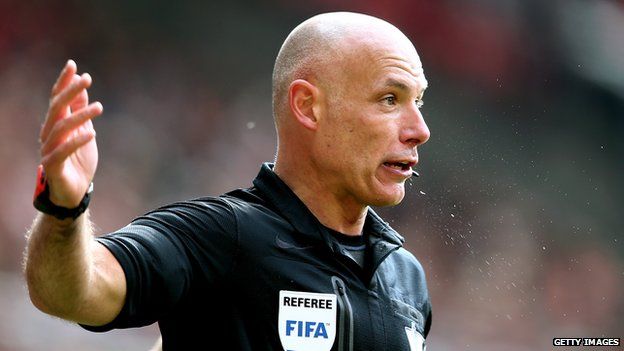 "Referees are in a really privileged position in that we are at the centre of some of the best games in the world. Whether it be in the Premier League, Champions League or even the World Cup.
"For someone who loves football like I do, to have these huge games happening at such close quarter to where you are is a privilege and something we all enjoy."
Fitness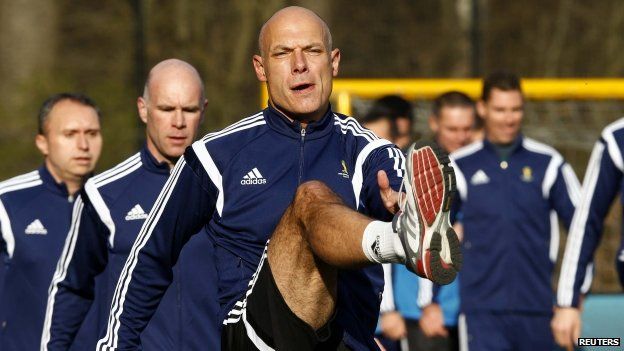 "We love training. It's a great feeling when you finish a hard training session and you can quickly feel the benefits out on the pitch.
"If you train hard, your fitness levels improve, therefore you can do your job better, because you get to be in the right place at the right time and make the right decision.
"It's a personal challenge to drive yourself to be the best you can be."
Travel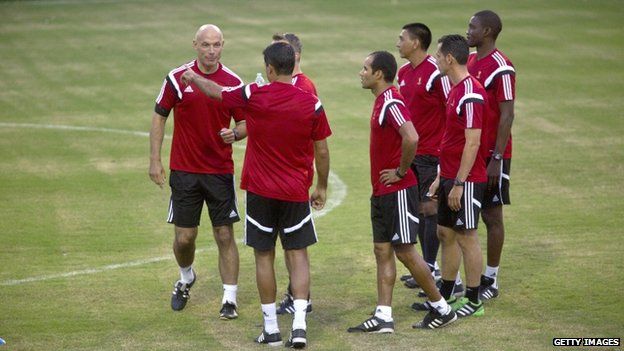 "I'm fortunate that my job lets me travel around the world. I've been lucky enough to referee in 44 countries, mainly in Europe but also on other continents as well.
"One of my favourites places was definitely Canada, I spent four weeks there at the FIFA under 20 World Cup in 2007, we were based in Toronto but got to travel all over, it was an amazing experience, it's such a varied country and the people are great.
"It's not something I ever expected when I started refereeing, you get to visit places most people only ever see on TV and you're getting paid to be there!"
A dream job for football fans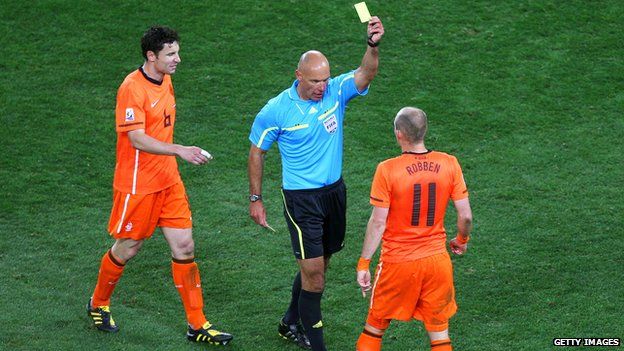 "All referees are football fans. The thing that runs through all of us is our love for the game, we just chose to show this love in a challenging way.
"We want to be a positive influence on the game, never a negative one.
"We don't want to ruin games we want to contribute to the enjoyment of the players. That's what it's all about when you start at local level, and the further up you go the more eyes are looking at you to be that positive influence on the game as a spectacle."
Getting it right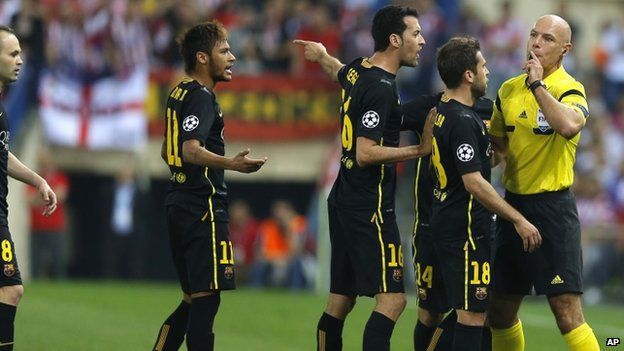 "When you drive home after a game having done a good job and you know you've made correct decisions you feel on top of the world.
"We are our own biggest critics, and therefore when we make a mistake it hurts, but we reflect, we learn from the situation, we don't crumble because of it, we can't afford to.
"We are all human and we accept that making mistakes is part and parcel of the job we do, because it's so challenging and difficult.
"But we're always working at reducing mistakes through our training and coaching, this means we get it right more often than not and that's what we love."
Follow @BBCNewsbeat on Twitter and Radio1Newsbeat on YouTube