Who is Slenderman and did he inspire a US stabbing?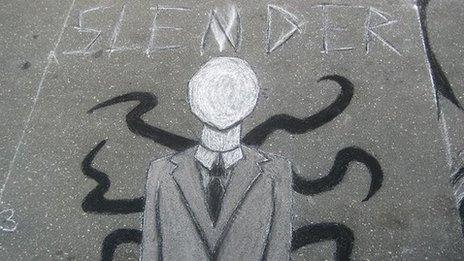 Two 12-year-old girls are facing up to 65 years in prison after being charged with the attempted murder of another child in the US state of Wisconsin.
Morgan Geyser and Anissa Weier said they attacked their classmate to please the Slenderman.
The victim was stabbed 19 times on Saturday and then left in woods.
She was later found crawling along the ground by a cyclist with wounds on her arms, legs and torso and is said to be in a stable condition in hospital.
Who is Slenderman?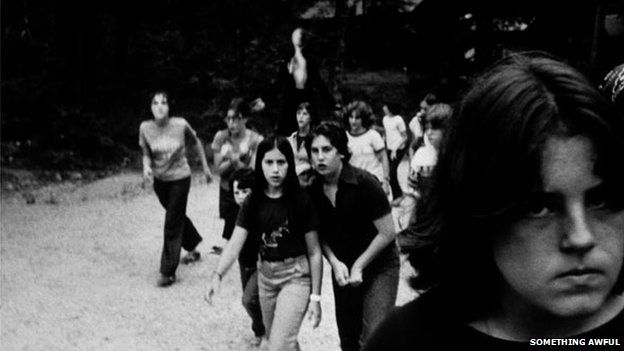 Slenderman, a skinny, shadowy figure, has appeared in photos, drawings and articles across the internet.
Some claim he has tentacles emerging from his back and most say he wears dark clothes and has a pale face.
Geyser and Weier said they were inspired to attack the girl after reading about him in a creepypasta, a short online story designed to shock or scare the reader.
Slenderman first appeared on the internet in 2009.
Eric Knudsen from Florida created the character in response to a call for submissions from the online forum SomethingAwful and posted the picture of the figure behind a crowd of people.
Why did the girls stab their classmate?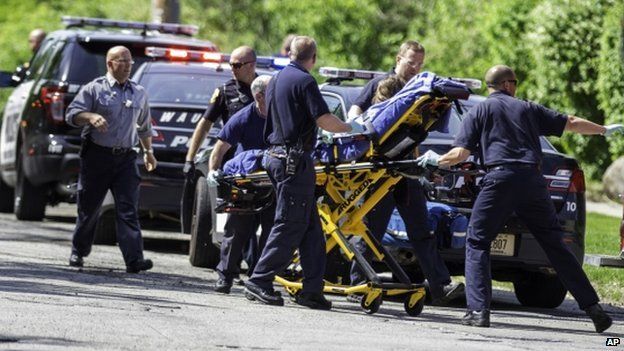 The girls said their original plan was to stab their classmate at a sleepover at one of their houses in Waukesha before running away to Slenderman's mansion.
They backed out of that idea and instead took her to the woods, where they swapped the knife between them, saying they couldn't bring themselves to go through with it.
One girl said eventually that they had both stabbed the victim.
"The bad part of me wanted her to die, the good part of me wanted her to live," one girl told detectives.
How has the internet responded?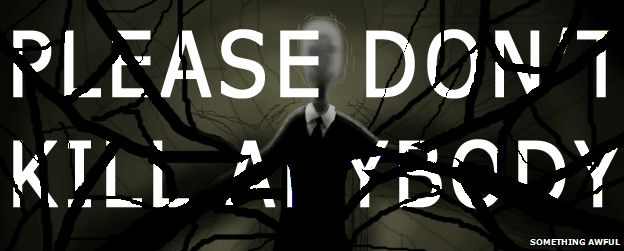 Something Awful has posted a statement, written by Zack "Geist Editor" Parsons, where he calls the accused 12-year-olds "dumb as hell" for believing in the Slenderman myth.
In the article, called Please Don't Kill Anybody Because of Slenderman, Parsons says: "Found footage Youtubes, shaking cameras and bad Photoshops of people with socks on their head standing in the woods should not be fooling anyone.
"Especially not 12-year-olds who should be better at the Internet and media culture than actual adults."
A spokeswoman released a statement on behalf of Slenderman creator Eric Knudsen saying: "I am deeply saddened by the tragedy in Wisconsin and my heart goes out to the families of those affected by this terrible act."
Horror fans have also defended the genre with Lisa Morton, vice president of the Horror Writers Association, saying it "helps us to explore and understand our own fears".
Follow @BBCNewsbeat on Twitter and Radio1Newsbeat on YouTube