Metronomy ready for their first ever headline slot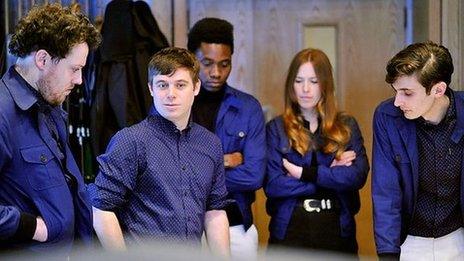 It seems like this is Metronomy's year with their first top 10 album and their first headline slot at a UK festival.
On Saturday they take the top spot at Field Day in east London and then again at Wilderness festival in August.
"I guess it puts a lot of pressure outwardly," explains frontman Joe Mount.
"It seems like, you are headlining a festival, it's the first time, there is a lot of pressure."
But he says they are prepared for the challenge.
"We've been touring since March, we've been aware that we are building up to this thing, so hopefully by now we are kind of mentally prepared, we'll see," he laughs.
The band have had a steady rise to success.
Mount started writing electronic music in his bedroom in Devon back in 1999 with no expectation of the success the band has since enjoyed.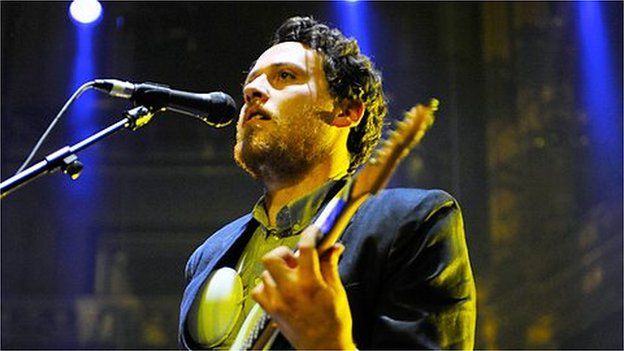 Now they have had a Mercury Prize nomination for their fourth album The English Riviera, a top 10 chart position for their recent record Love Letters and festival headliner slots.
Mount says he is not running away with himself though.
"It's nice you know, and I suppose, well us headlining that, is not the same as us headlining Glastonbury," he says of their billing at Field Day.
"It's definitely somewhere we feel at home and are looking forward to it.
"London is always a bit like a homecoming type thing, although none of us are from London.
"But it's kind of a significant place to play and it always has been for us so it feels like a big return home."
Other artists on the bill over the weekend are Pixies, The Horrors, Jagwar Ma, Temples and Drenge.
While he suggests that Field Day is for people who don't like camping, he says the perception of it is "cool" and the "line-up is with it".
However, he is grateful there are some festivals giving them the opportunity to headline their event.
"It's up to the smaller festivals now to take the chances," he said.
"Hopefully it will mean one day different bands will get to headline the bigger festivals."
Follow @BBCNewsbeat on Twitter and Radio1Newsbeat on YouTube