Lorde said new material 'totally different' from debut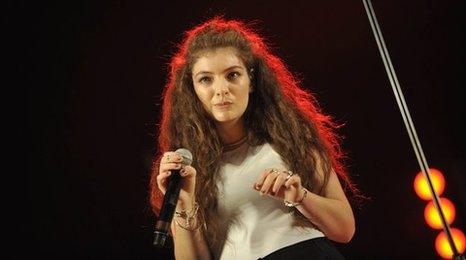 Lorde has told Newsbeat that her new material is going to be "really strong".
The 17-year-old singer has won two Grammys, a Brit and had a number one single with Royals.
Despite the accolades and commercial success, she says she is confident her next album will be even better.
"I think I've learnt so much as a songwriter, there's going to be so much of an improvement because of that," she said.
"I'm working on stuff quite tentatively, it's definitely still at the beginning and yeah, it's totally different.
"I wrote the last album about that world which was the suburb where I grew up and populated by my friends and people who were really familiar to me.
"Now I'm in a different place every day and I'm with new people every day and it's a different vibe."
I look at an outfit of theirs that I really loved and I write as if I was in that outfit at the time
The New Zealander has gained a number of famous fans within the industry from Britney Spears to Arcade Fire.
There is a queue of artists wanting to collaborate with her or get her to write their songs.
"I do get a lot of insanely good people asking if we want to do something which is amazing and so much fun, I really enjoy collaborating," she told Newsbeat.
She explained the beauty of writing for others in being able to get out of your own head space for a while.
"I literally do research, I look at an outfit of theirs that I really loved and I write as if I was in that outfit at the time," she laughed.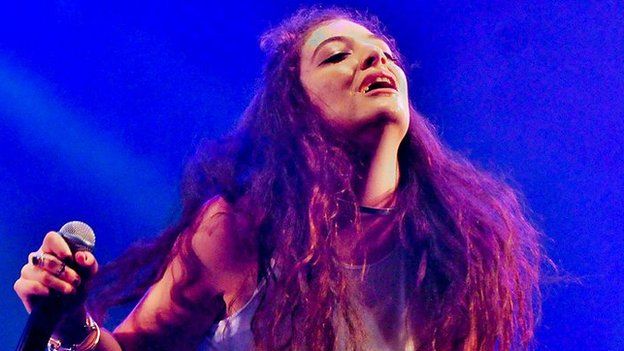 Aside from the praise and adulation Lorde has received, not only from her fans but the industry, she has experienced the negative side of fame.
She has been outspoken about how certain women are treated in the music world but says she won't allow that to happen to her.
"I have an amazing team and people tend to be really straight up to me," she explained.
"When you start working with me I'm like, 'This is how it is going to be.'
"I'm not going to accept being talked down to or patronised or anything which I know a lot of women do get."
Her boyfriend, who is a photographer, received racist abuse online when pictures emerged of them together.
It does not appear to have affected the singer though.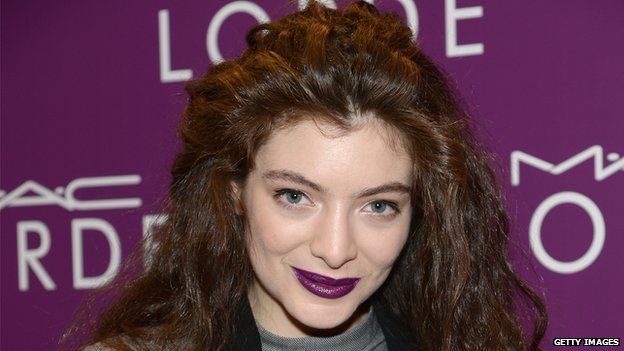 "I think stuff like that reflects more on other people than you," she said.
"Because he's Chinese, people have a problem with that which just seems really weird to me.
"People are always saying like, 'You guys are a really odd couple.' I'm like, 'Is that because I'm white and he's Chinese?'"
As well as her songwriting and down to earth approach to the industry, she's also known for her lipstick.
MAC has designed one especially for her, in her trademark deep plum colour, called Pure Heroine.
"I have been a big fan of MAC for a long time," she said.
"It's cool to have your own lipstick shade, now I don't have to be like, 'What lipstick am I going to wear today?' I've got it."
Follow @BBCNewsbeat on Twitter and Radio1Newsbeat on YouTube