Gwar frontman Dave Brockie died of heroin overdose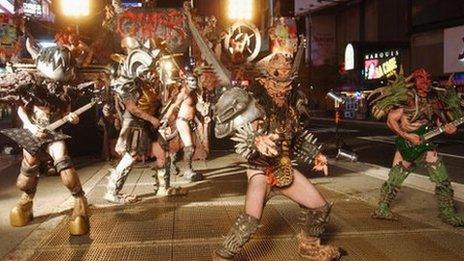 The Virginia medical examiner's officer has said Gwar frontman Dave Brockie died of an accidental heroin overdose.
The singer was found dead at his home in Richmond in the US in March.
Arkuie Williams, administrator at the chief medical examiner's office, said Brockie's cause of death was acute heroin toxicity.
At the time of his death, former bandmate Chris Bopst said: "I wish it was a joke. Everyone is in shock."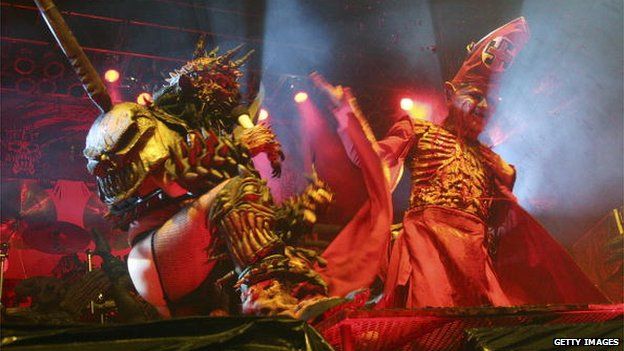 In March, the group's manager, Jack Flanagan, released a statement confirming the news of the musician's death.
"It is with a saddened heart, that I confirm my dear friend Dave Brockie, artist, musician, and lead singer of Gwar passed away at approximately 6.50pm EST Sunday 23 March 2014," he said.
"His body was found Sunday by his band mate at his home in Richmond, Virginia."
Flanagan added: "My main focus right now is to look after my band mates and his family."
Gwar were known for the grotesque costumes, on-stage antics and extreme lyrics.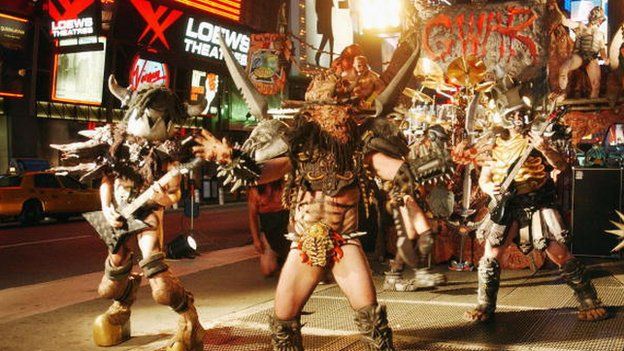 Just before Brockie's death, the band had announced they would hold the fifth Gwar-B-Q concert on 16 August at Hadad's Water Park in Virginia.
"Dave was one of the funniest, smartest, most creative and energetic persons I've known," former Gwar bassist Mike Bishop told Richmond's Style Weekly newspaper.
"He was brash sometimes, always crass, irreverent, he was hilarious in every way. But he was also deeply intelligent and interested in life, history, politics and art."
Brockie had been part of the Grammy-nominated band since it was founded in 1984 and went by the stage name Oderus Urungus.
The band released their last album in 2013 and had recently completed tours in Japan and Australia.
In 2011, lead guitarist 34-year-old Cory Smoot was found dead on the band's tour bus.
Follow @BBCNewsbeat on Twitter and Radio1Newsbeat on YouTube