Metallica defend headline appearance at Glastonbury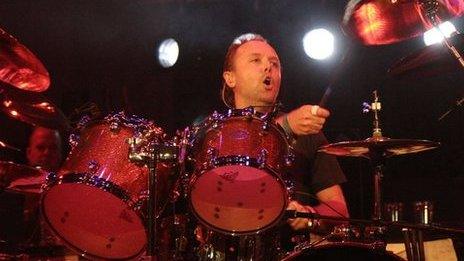 Lars Ulrich from Metallica has said he's happy about varied opinions on the band headlining Glastonbury.
Talking to Daniel P Carter on Radio 1's Rock Show the drummer said: "It's comforting that 33 years into a career you can still manage to stir it up a little bit.
"Glastonbury is the biggest, greatest festival on this planet and we're headlining Saturday night. Bring it on.
"We're going to show up and have fun but all the hoopla is interesting."
The American rock band are topping the bill of the sold out Somerset festival alongside Arcade Fire and Kasabian.
Lars, who's 50, added: "The fact that everyone's got an opinion I'll take as a good thing because it means that people still care and are still interested and we still have one foot in relevance of some sort.
"Glastonbury is the one [festival] that's been eluding us and I've made no secret of that.
"Obviously, Glastonbury is the biggest and arguably the most prestigious. Of course we're going to do it."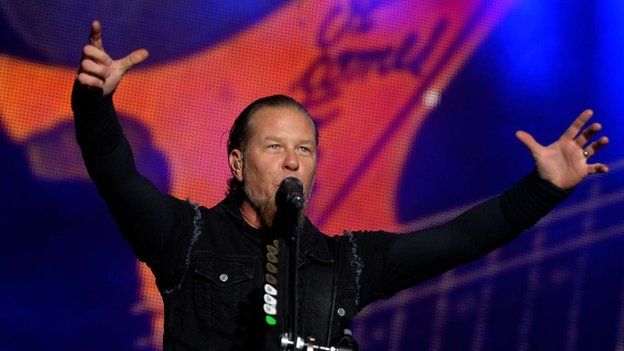 Fellow headliners Kasabian told MTV they backed Metallica as headliners while Alex Turner described it as being an "out there decision" but one that he approved of in an interview with NME.
Metallica are also headlining Sonisphere in July.
Ulrich said: "There are few things that rival outdoor festivals in Europe in May, June and July so we're just getting started but it's always the highlight.
"It's nice to be out the house for a couple of weeks."
Their set at Knebworth Park, which will close the festival, will be mostly chosen by the festival-goers.
The band have been using an online voting system called By Request for recent dates in Europe and North America to let people who have bought tickets to choose the set list apart from one song.
While Ulrich says he likes letting fans choose which songs they play, he added that they don't end up playing as many of their obscure tracks.
He said: "It's not as varied as I'd expected but it's good because it solidifies the set lists I've been writing for the last 10 years are kind of right in line with what people want.
"You want to make every show or appearance different."
Follow @BBCNewsbeat on Twitter and Radio1Newsbeat on YouTube