Katy Perry's visually stunning gig closes Big Weekend
A visually spectacular performance including flaming guitars, mummies and giant butterflies saw Katy Perry close Radio 1's Big Weekend in Glasgow.
There were several costume changes as she smashed through hits including Roar, I Kissed a Girl and Teenage Dream.
Visuals graphics appeared behind her throughout the set and at one point it looked like she was in a computer game.
"Thank you for staying out to see me," she said to the crowd.
"It's a school night isn't it? You are very kind."
Watch all the action from stages across the weekend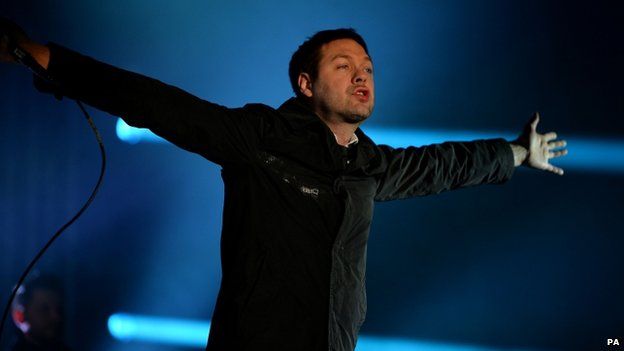 Kasabian headlined the In New Music We Trust stage, were they may have given a glimpse of their Glastonbury headline set.
"It was a peek behind the curtain, definitely," guitarist Serge Pizzorno admitted.
"And that being said, that went down very well indeed."
The tent was overflowing to hear Empire, latest track Eez-eh and they closed the stage for another year with Fire.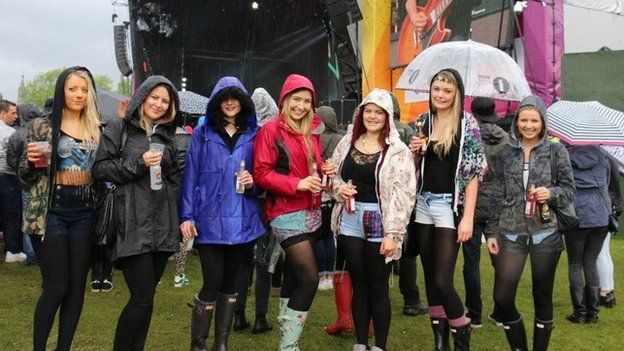 While the undisputed princes of boy band pop, One Direction, had the privilege of opening the main stage on Saturday. On Sunday it was up to Kings of Leon.
They kicked off with Sentimental Girl, while the crowd cheered through the only rain-sodden set of the day.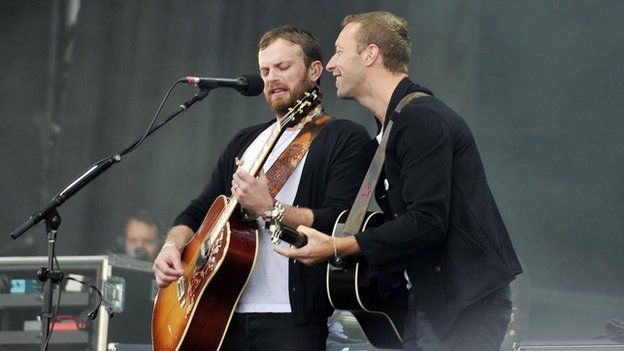 Not content with headlining Saturday night, Chris Martin decided to join them for their track Fans.
Kings of Leon frontman Caleb Followill introduced him as "the second most famous singer here".
The Coldplay star might have been the biggest special guest appearance of the day but he certainly wasn't the only one.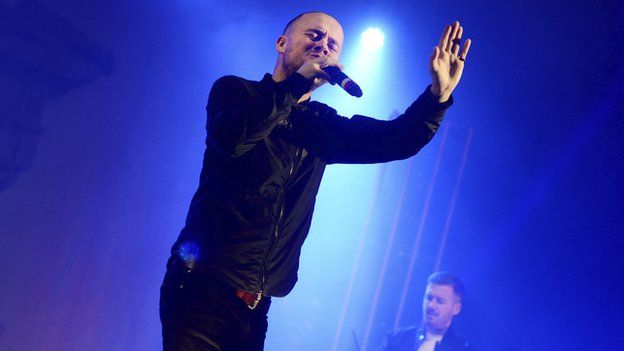 Gorgon City shook the In New Music We Trust tent with nearly every collaborator on their upcoming debut album.
Kiesza, Maverick Sabre and MNEK all took to the stage for their set but logistically it made it tricky.
"It took about five vehicles to get us all here, like thirty of us, I was like, 'Who is everyone?'," Matt Robson Scott, one half of the electronic dance duo told Newsbeat.
"We were nearly late because we couldn't get enough cars to bring us all together," Kye Gibbon added.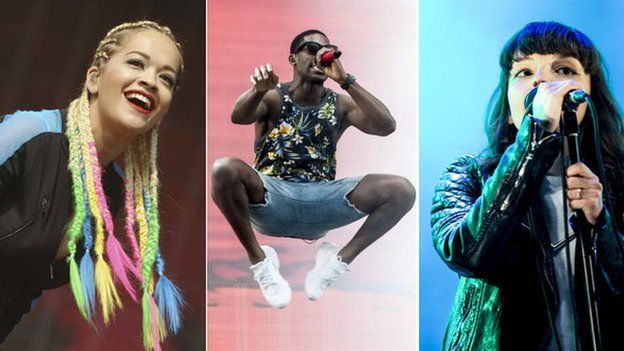 There was plenty of Scottish talent on stage on Sunday too, including Glasgow's own Chvrches.
"It's great to be back in Glasgow and to be doing the Radio 1 thing," Guitarist Iain Cook said.
When asked why artists love performing to Scottish crowds, Martin Doherty, who plays synthesizers, joked the band love playing in Scotland "because I can go home to my bed after the show".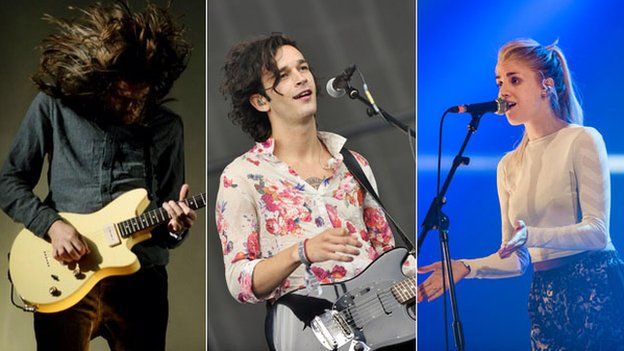 No-one can say the Scottish crowd don't support their own, as Paolo Nutini appeared to get the biggest cheers, or maybe delighted female screams, of the day.
Fans started chanting "Paolo" after he told them "It's good to be home".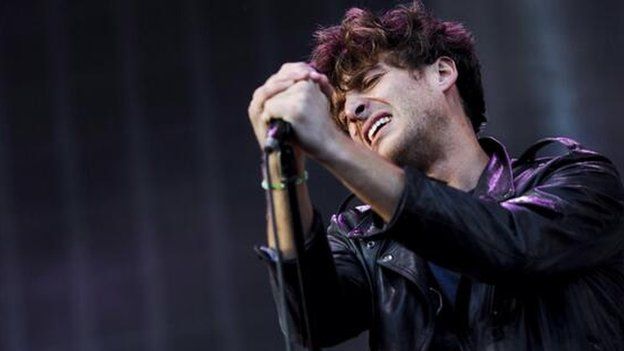 He promised some of his older tracks would be reworked for his set the weekend and he didn't disappoint.
Jenny was slowed down and became more soulful while New Shoes was sped up and given a jazz treatment.
Royal Blood were a big favourite on the BBC Introducing stage and it will probably be one of the last times they will be seen in such a small tent.
Indiana was the headliner on the stage that promotes upcoming artists, which also saw MDNGHT, Rhodes and Little Shoes Big Voice perform.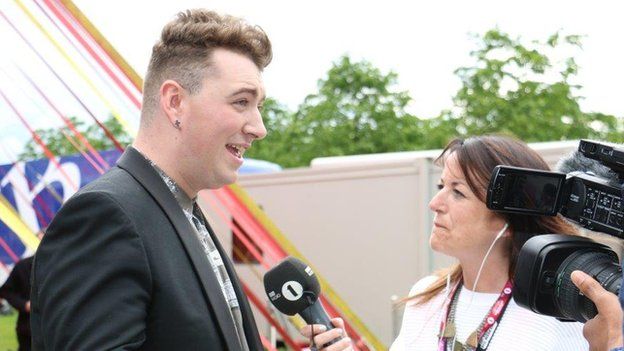 It really was a big weekend for Sam Smith as he also scored his third number one single on the Official Singles Chart with Stay With Me.
"It was the song they sang along to the most, I was trying to hold myself back from crying," he told Newsbeat.
The In New Music We Trust stage saw a welcome return to the metallic clad Klaxons, who are preparing to release their third album Love Frequency.
"It's quite cool actually because we walked around the site before we were playing," James Righton explained.
"And there's posters for the album up around everywhere so it feels real."
Live coverage of Radio 1's Big Weekend in Glasgow will be on Radio 1 and 1Xtra across the weekend.
Radio 1's has also launched a new live page for Big Weekend.
Follow @BBCNewsbeat on Twitter and Radio1Newsbeat on YouTube