One Direction open Radio 1's Big Weekend in Glasgow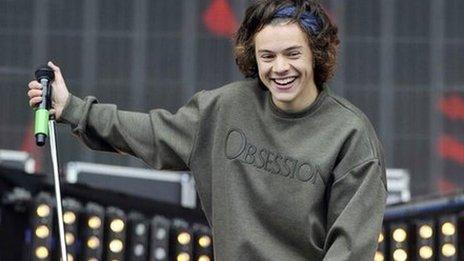 One Direction have opened this year's Big Weekend, which is taking place in Glasgow.
They boy band opened the main stage with their single Kiss You from their second studio album Take Me Home.
They also performed hits Best Song Ever and What Makes You Beautiful.
Fifty thousand fans are expected over the next two days to see the likes of Bastille and Kasabian with Coldplay headlining the first night and Example topping the new music stage.
Other acts performing across the weekend include Lorde, Kings of Leon, Tinie Tempah and Katy Perry.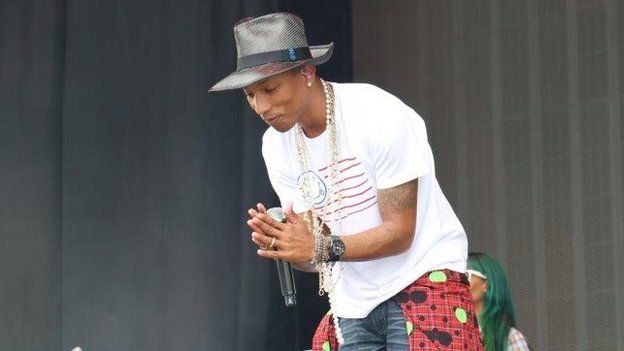 Pharrell's set mid-afternoon on Saturday pulled in one of the biggest crowds. It included tracks such as Get Lucky, Blurred Lines and ended with Happy.
There were several big sing-a-longs during the afternoon, especially for Bastille's final track Pompeii.
Their set featured hits including Bad Blood, Things We Lost In The Fire and Of The Night.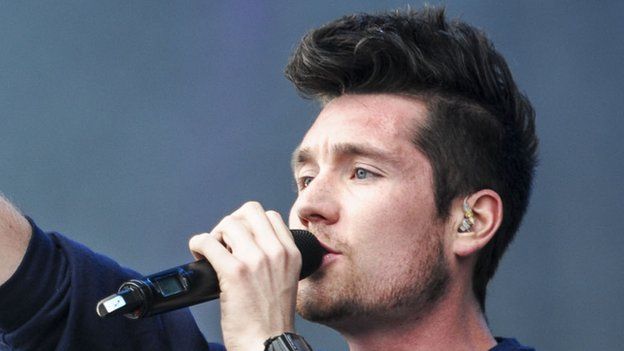 Ed Sheeran drew a large crowd and Coldplay's Chris Martin was spotted watching him from the side of the stage.
Lily Allen had several wardrobe changes during her Main Stage set that included recent singles Hard Out Here, Somewhere Only We Know and Air Balloon.
Hannah, 18, Charlie, 16, Joanna, 18, Robin, 16, and Danielle, 16, are all at Big Weekend.
They said: "We're all about seeing One Direction apart from Danielle, who was excited about seeing Twin Atlantic."
Watch all the action from stages across the weekend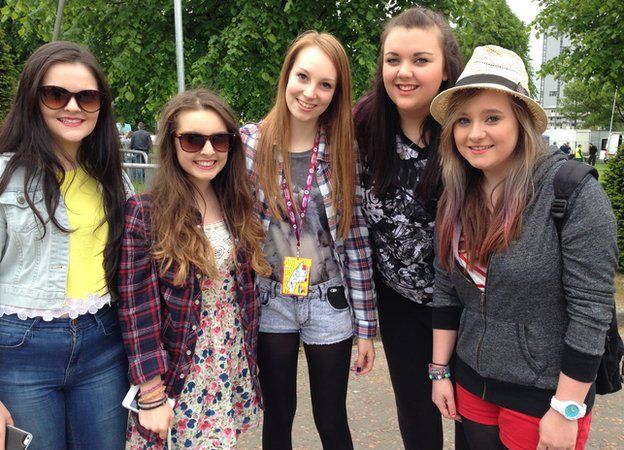 Catfish and the Bottlemen, Little Shoes Big Voice and Royal Blood will appear on the BBC Introducing stage.
Paolo Nutini said he would be performing tracks from his number one album Caustic Love.
"Hopefully the people will be relatively familiar with some of the new songs," he said.
"We've rearranged some of the older songs and we'll play a few of them as they were, it's going to be new but that's the whole point."
London Grammar didn't want to give too much away about their performance, fresh from winning an Ivor Novello award.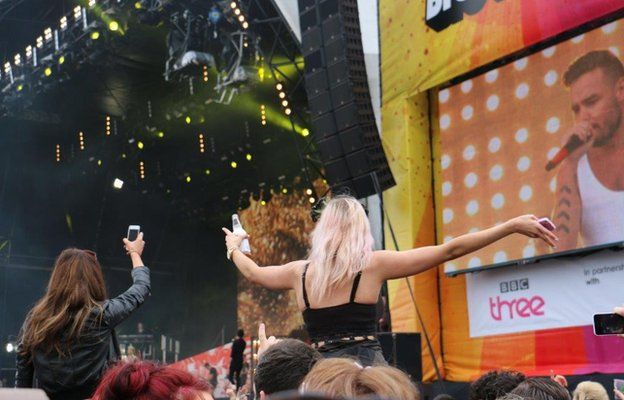 Dan Rothman from the band said: "We've been having this constant joke about whether I'm going to wear this backward cap.
"So maybe that will be the surprise.
"I just want to see Paolo Nutini because I've been playing Iron Sky, it's a track on his new album. I think is amazing."
I never thought something like this would ever come to the city. It's really cool
Sarah and Lucy, both 20 (below right), told Newsbeat that they were excited about seeing One Direction.
When asked who else they were looking forward to seeing, they said: "Calvin Harris, Coldplay, Jake Bugg. I think Calvin Harris will be the best performance of the day.
"I think his music is the best festival music as well," said Lucy. "And he's Scottish," added Sarah.
Sarah said "it was amazing" that Radio 1 was hosting Big Weekend in Glasgow and added: "I go to uni in Glasgow and I love it. So it's awesome."
Lucy said: "I never thought something like this would ever come to the city. It's really cool."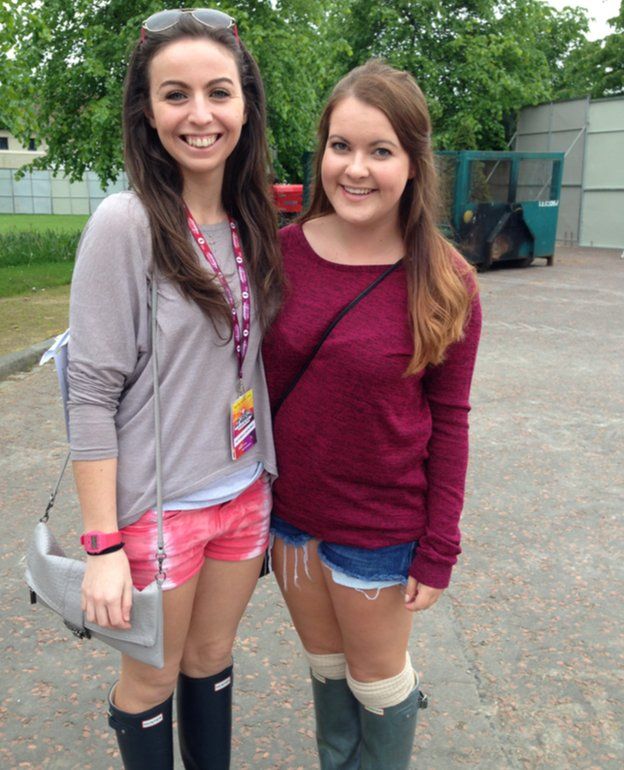 Glasgow's George Square was the venue for Friday night's dance event, which was opened by BBC Radio 1 DJ Danny Howard.
The night, which was put on for 15,000 people, was headlined by Tiesto.
Martin Garrix, Annie Mac, Zane Lowe and Pete Tong also performed.
The stage plummeted into darkness before a video mapping sequence was projected onto the Commerce building directly opposite the stage.
Radio 1 has said it will work to stop the secondary sale of any tickets this year.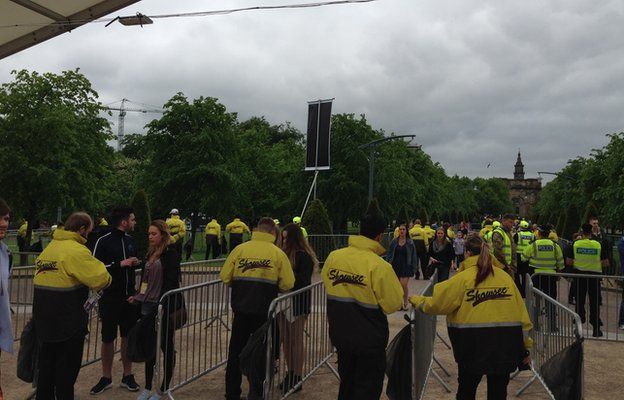 In a statement, the station managers said they "reserve the right to cancel" any tickets.
"Tickets for BBC Radio 1's Big Weekend in Glasgow are free and we work with those running major auction websites and sales outlets to have posts offering tickets for sale or trade removed," a statement said.
"Those offering tickets for sale are breaking the terms and conditions they agreed to during the booking process and we reserve the right to cancel them."
Live coverage of Radio 1's Big Weekend in Glasgow will be on Radio 1 and 1Xtra across the weekend.
BBC Radio 1 DJs Greg James and Jen Long will present BBC Three's coverage of the event on Sunday at 19:00 BST.
Radio 1's also launching a new live page for Big Weekend. Find out more
Follow @BBCNewsbeat on Twitter and Radio1Newsbeat on YouTube