Catrin's story: I survived burns to 96% of my body
Last year 20-year-old Catrin Pugh from Wrexham spent four months working at the Alpe d'Huez ski resort in the French Alps.
On her trip back to the UK, the coach she was travelling in crashed and caught fire killing the driver.
Catrin was seriously injured, along with 50 other people, and now has burns all over her body.
Only the top of her head and the soles of her feet weren't affected.
She was taken to a French hospital before being transferred to a specialist burns unit in Liverpool.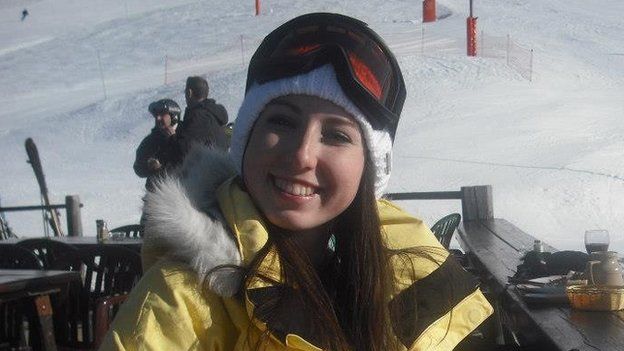 Catrin says she doesn't remember too much about the crash itself, only that she was in a lot of pain on the roadside, could see her burnt skin and people surrounding her trying to help.
She passed out and spent the next three months in a coma.
At first, the severity of her burns meant doctors gave her a survival rate of 1,000 to one but slowly, her survival rate has increased.
During the past year, Catrin has had more than 200 operations and procedures to treat her burns which involved grafts using skin from her mother and brother.
Doctors also took skin from the unaffected area on the top of her head, sent it to a lab where it was cultured into millions of cells which were then sprayed onto her.
She says the worst part was finding out that she'd lost her hair, although it's started to grow back and she recently had her first haircut since the accident.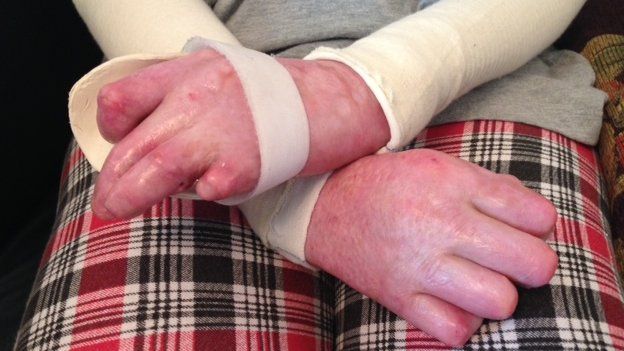 At one point, nurses were dressing her burns twice a day.
Each time it took three hours but that's how long was needed to make sure the wounds were kept clean and infection free.
Part of Catrin's treatment involves wearing a plastic mask for 23 hours a day.
It compresses the skin on her face to make sure that her skin grafts stay smooth.
Catrin says it's incredibly uncomfortable and she often finds herself sweating heavily, especially on warmer days.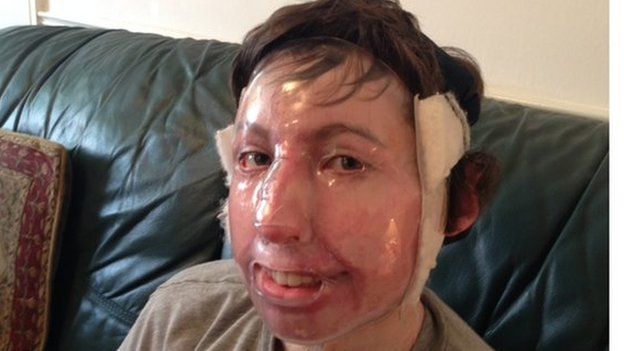 Catrin's had to learn to do many things from scratch including using cutlery, typing on her phone and walking.
She has intense physiotherapy every week and practises on a set of parallel bars in her kitchen.
Her ambition is to return to education in the next year or two.
Catrin's solicitor has spoken of the importance of getting travel insurance.
Paul McClorry from Slater & Gordon is pursuing a civil action to get compensation for Catrin.
He says many young people see insurance as an added expense and a luxury rather than a necessity.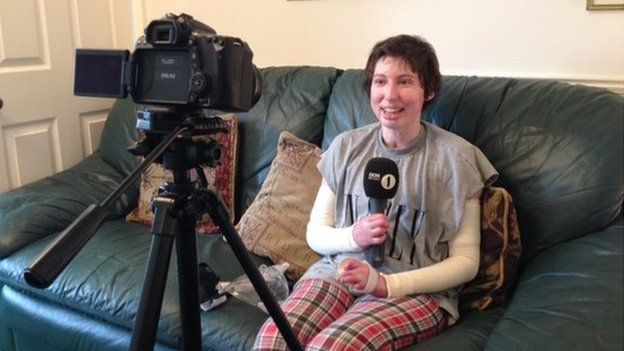 The Association of British Travel Agents (Abta) backs that up, saying one in three 16 to 24-year-olds don't bother taking it out, either because they don't think they'll need it or to save some money.
Catrin's insurance was included as part of her job but she says if she didn't have it, she probably wouldn't be here today.
Follow @BBCNewsbeat on Twitter and Radio1Newsbeat on YouTube