Ed Drewett: Britain's Got Talent is my last option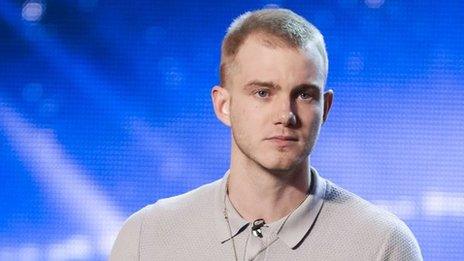 Songwriter Ed Drewett, who has written hits for One Direction, says he entered Britain's Got Talent because he had "few avenues left" to sing his music.
"You're talking to someone who's been dropped twice from two major record labels and tried to release independently," he says.
"What's great about Britain's Got Talent is there is obviously a lot of viewers and I can sing my own songs."
Drewett made it to the show's audition stage after singing his track Blink.
"To have the nation hear that song, was just remarkable," he says. "It was unreal. I believe those songs should be heard."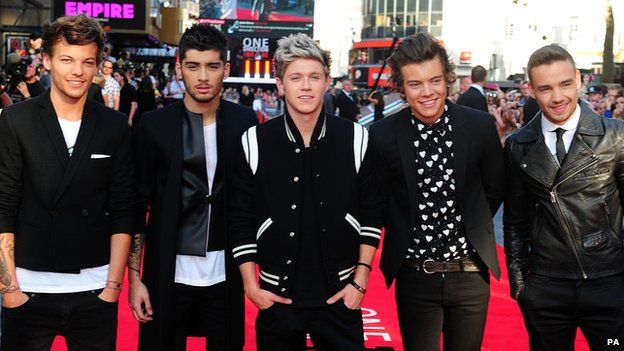 The 26-year-old has previously worked with Professor Green and featured on his track, I Need You Tonight.
He has also written numerous chart hits including One Direction's Best Song Ever, The Wanted's All Time Low and Dear Darlin' by Olly Murs.
"We didn't scrimp on any of those songs. I put a lot of time and brain power into those," says Drewett.
"Having written number one songs is incredible but does that mean I'm going to stop going for my initial dream? No.
"It's not enough, when you believe you should be there, singing your own music."
The musician acknowledges that success on Britain's Got Talent may not have the same level of credibility as being signed initially by a record label.
However, he says the labels were struggling when he was signed.
"It's impossible for an artist to get their music out when everyone's being made redundant and leaving and you've got new people coming in by the day," he says.
After working for the likes of Warner Chappell, Virgin Records and Polydor Records, Drewett says he still believes that it will be possible for him to have a long and successful career.
"It's really simple," he says. "It's all about the music. If the music continues to be good and you're at that level, you have that exposure, then you're going to be fine."
Follow @BBCNewsbeat on Twitter and Radio1Newsbeat on YouTube