Aaron Paul previews new role in cartoon BoJack Horseman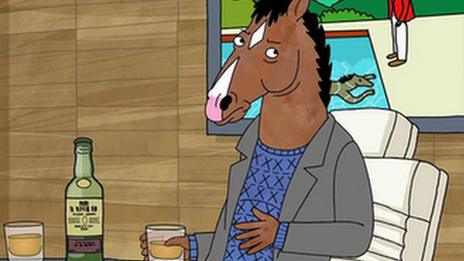 Actor Aaron Paul has said that his next TV show is a new Netflix cartoon called BoJack Horseman.
The series has been created by Raphael Bob-Waksberg and will premiere with 12 episodes later this year.
He said: "It's a cartoon that's wrong on every single level possible, but in the most beautiful heartfelt way."
The Breaking Bad star was at the Bafta TV awards, where he accepted Breaking Bad's award for best international show.
The 34-year-old also revealed that he does go back and watch the show sometimes.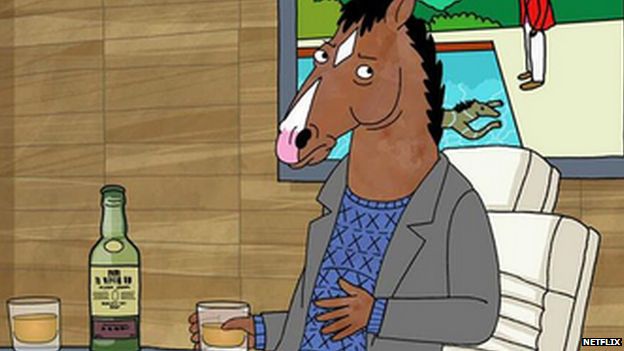 But he says he finds it hard to name his favourite episode.
"It's so hard," he admitted. "There's an episode in season two called Four Days Out.
"It takes place in the desert, just Bryan [Cranston] and I, so Walter White and Jesse in the middle of the desert just trying to figure a way to get their RV to start up again.
"That was pretty much the entire episode. Just Bryan and I, and anytime I'm working with him is just pure joy."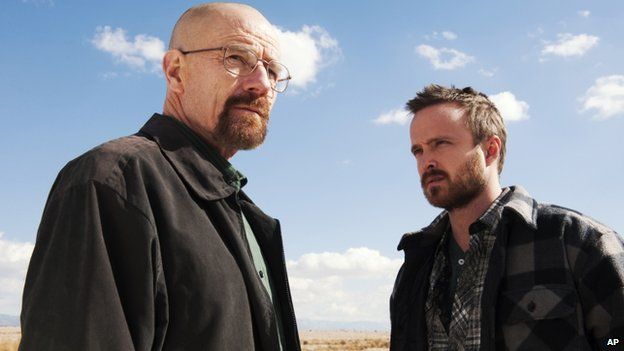 The actor also said that it was difficult to come to terms with not being able to play his character Jesse Pinkman when Breaking Bad came to an end.
"It took a minute," he said. "It was hard for me to say goodbye to Jesse. I love him."
However, it might not be the last Breaking Bad fans have seen of the character.
When asked about the show's upcoming prequel, Better Call Saul, he said: "It would be nice to play Jesse Pinkman again in his happier times."
Follow us @BBCNewsbeat on Twitter.