Community TV show 'difficult' to resurrect says creator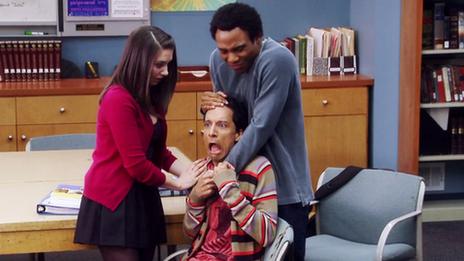 Dan Harmon, creator of the hit US comedy Community, has told fans to "sit back and relax" over a campaign against the cancellation of the series.
In a post on Tumblr, the producer said he was responding to "tweets from anxious sounding fans".
Last week NBC announced it was cancelling Community after five series.
Harmon went on in his post to say that he was not against another network taking on the show but had originally felt "lukewarm" towards the idea.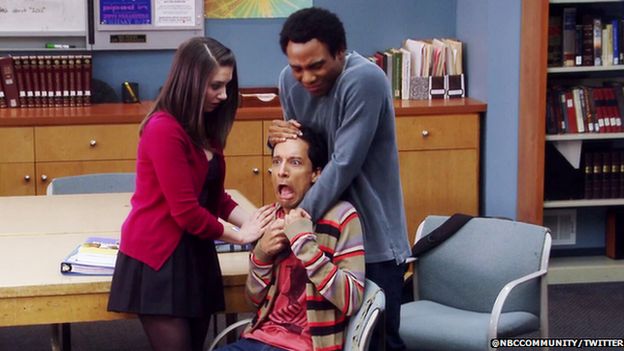 Community follows a group of adult students at Greendale Community College and stars Chevy Chase, Ken Jeong and Donald Glover.
It has been nominated for a number of awards and has won an Emmy for outstanding animation.
Over the weekend there had been reports Sony, which is the primary producer of the show, was looking to partner with another broadcaster with suggestions ranging from Netflix to Comedy Central.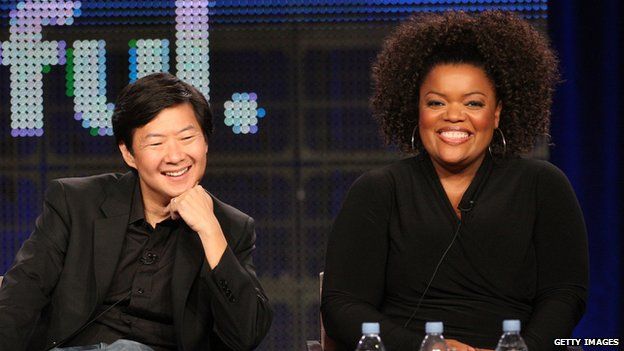 Harmon was also accused of standing in the way of another network taking on the series, which he denied in his Tumblr post, adding that he did not have enough power to make those kinds of decisions.
"I will confess, however, that when Sony called me on Friday with the news, there was brief discussion at the end of the call about the concept of the show living elsewhere, and I was definitely in the 'eh' column," he wrote.
"I'm not going to be the guy that recancels cancelled Community."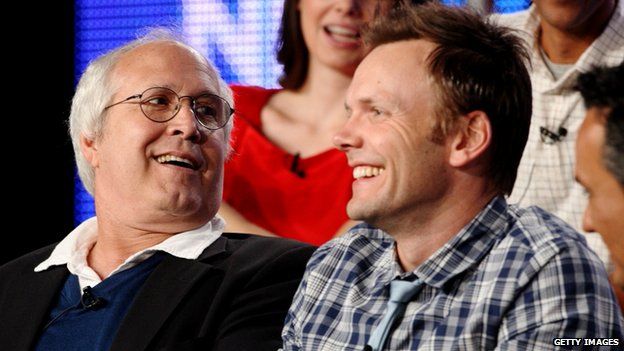 Harmon also said fans had already done enough to show bosses how much they cared about the programme.
"I know fandom, when it gets this deep for this long, becomes almost religious, including the urge to stone the less than faithful. But there are lots of reasons a Community resurrection could be difficult," he said.
"I honestly think you can totally sit back and relax for this chapter.
"I know you don't feel relaxed but I mean you don't have to worry that someone on this planet isn't aware of this show's value to its audience."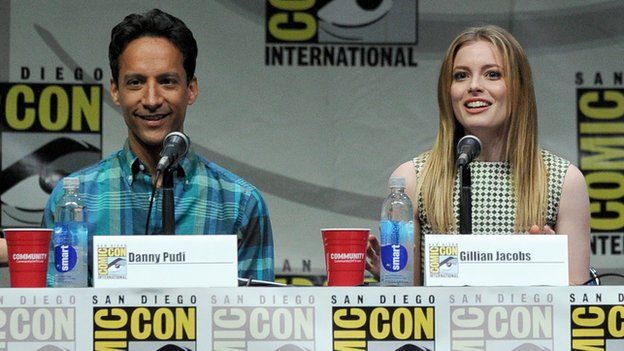 The writer also recommended other shows fans could turn to, to fill the gap left by Community.
"Sit back and treat yourself to some New Girl and Parks and Mindy and Brooklyn 99 and Eagleheart and Portlandia and have you seen Matt Berry's Toast of London? It's awesome," he said.
Harmon worked on series one to three of Community, before being sacked before the fourth season.
He was known to have had a feud with Chevy Chase and messages the actor left on Harmon's phone were published online.
In one message the actor is heard saying Community was a "mediocre sitcom" and accusing Harmon of not understanding "what it is I do that's funny".
Harmon returned to produce the fifth and final series, in which Chase stood down as a show regular, appearing as a guest star instead.
"Let the suits deal with the suits and see what possibilities exist," Harmon said in his post about the show's cancellation.
"That's the best we can do for now. Ninety seven episodes. Over eighty pretty good ones. Mission accomplished."
Follow @BBCNewsbeat on Twitter and Radio1Newsbeat on YouTube