Rupert Grint: Postman Pat is bigger than Harry Potter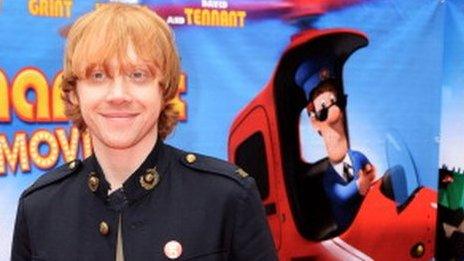 Rupert Grint says the main character from his latest film, Postman Pat, is a bigger icon than Harry Potter.
It is the first time the postman has appeared in a feature-length film, which is released on Friday.
"I'd say Pat, yeah Postman Pat," he told Newsbeat. "Harry's more international but I think he [Pat] is a bit more distinctive."
The plot revolves around Pat entering an X Factor-style competition and surprising everyone with his ability.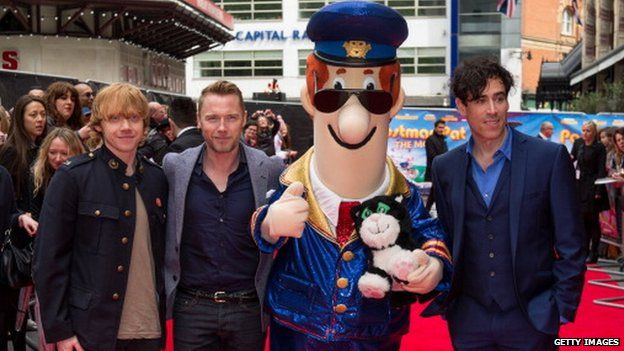 The main character is played by Stephen Mangan, who is quite a different sort of Pat. For one he's lost his Yorkshire accent.
Grint plays one of the other contestants called Josh and unlike Mangan, whose singing parts are performed by Ronan Keating, Grint sings himself.
He sounds a little like Ed Sheeran and it's an impressive performance, one he says he was surprised by himself.
"I'm not convinced it's me," he laughs.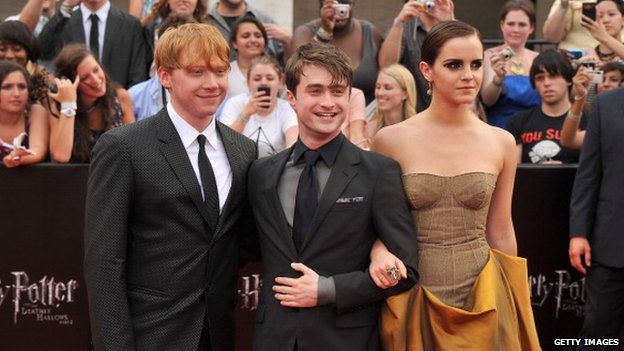 "It is quite an easy, catchy song but I just did it because I thought it would be quite fun but they have obviously done some kind of auto-tuning."
He admits it was strange seeing the cartoon version of himself but says he can see a likeness.
"There's kind of a resemblance, a kind of round head," he grins.
He explained that approaching an animated film is different to some of his previous roles.
"It's quite hard to realistically interact with an actor that isn't there, especially if they haven't done their bit yet," he admits.
I am not consciously trying to really distance myself from it [Harry Potter]
"You're kind of hearing someone's voice and it's strange but I quite like that challenge."
He could be forgiven for being annoyed about consistently being asked about Harry Potter.
But he admits he "owes a lot" to the franchise and that he would not be in the Postman Pat movie if he hadn't been part of it.
"I am not consciously trying to really distance myself from it [Harry Potter]," he says.
"The younger generation is starting to get in to it as are kids that weren't even born when the first film came out, it's amazing."
Follow @BBCNewsbeat on Twitter and Radio1Newsbeat on YouTube.