Newsbeat's guide to... Boko Haram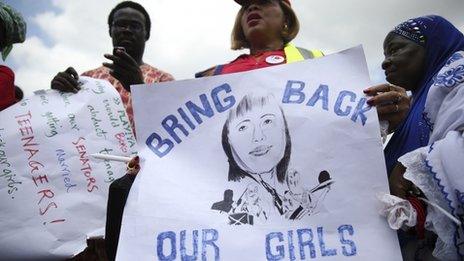 Boko Haram, a militant Islamist group, is being ignored by the West, a Nigerian archbishop claims.
The Catholic Archbishop of Jos, in central Nigeria is calling for the international community to show the same spirit and resolve it had done after the attacks in France.
His warning came after 23 people were killed by three female suicide bombers, one reported to be a young girl.
Thousands have died at the hands of Boko Haram in the last year.
What is the militant group Boko Haram?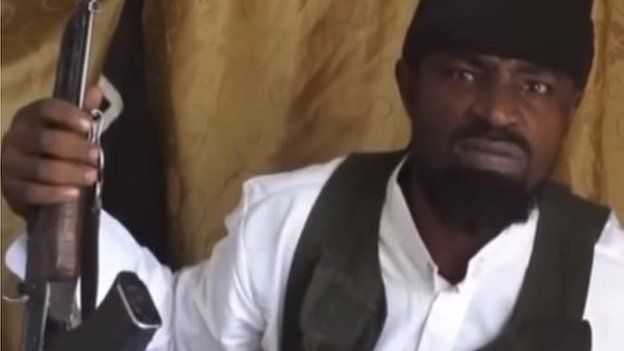 Boko Haram, which loosely translates as "western education is forbidden," is a militant Islamist group founded in 2002 which is fighting to overthrow the government and create an Islamic state.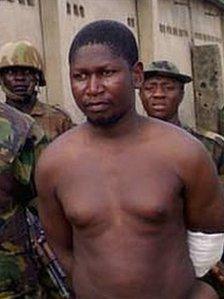 Since 2009, Boko Haram has caused havoc in Nigeria through a campaign of bombings, gun attacks and abductions - killing thousands of people.
Boko Haram, which is based in the north-eastern city of Maiduguri, promotes a version of Islam which makes it "haram", or forbidden, for Muslims to take part in any political or social activity associated with Western society.
This includes voting in elections, wearing shirts and trousers or receiving a secular education.
Former leader Mohammed Yusuf was killed after his arrest in 2009, while his successor, Abubakar Shekau, was killed in September 2014.
What is #BringBackOurGirls?
In April 2014 more than 270 Nigerian schoolgirls were kidnapped by Boko Haram.
Although some escaped, about 230 are still thought to be missing.
The hashtag began trending on Twitter, highlighting their disappearance and the families of the abducted girls are still raising awareness with the Bring Back Our Girls campaign.
Goverments around the world condemned the abduction, with the US describing it as "an outrage".
'Terrorist organisation'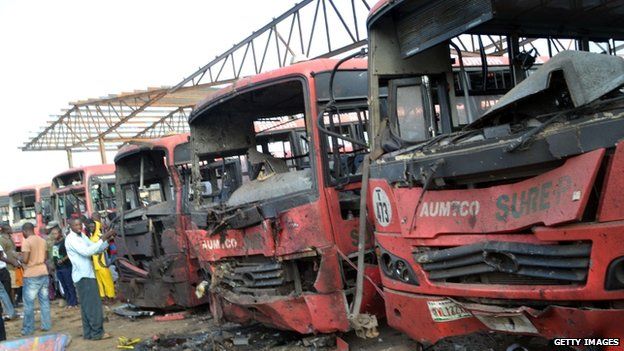 The group was labelled as a terrorist organisation by the US in November 2013.
An American report released in 2011 said Boko Haram may be forging ties with al-Qaeda-linked groups in Africa, but Boko Haram denies that.
Analysts say northern Nigeria has a history of spawning groups similar to Boko Haram.
The threat will only disappear if the Nigerian government manages to reduce the region's poverty and builds an education system which gains the support of local Muslims, the analysts say.
Nigeria: A nation divided
Despite its vast resources, Nigeria ranks among the most unequal countries in the world, according to the UN. The poverty in the north is in stark contrast to the more developed southern states. While in the oil-rich south-east, the residents of Delta and Akwa Ibom complain that all the wealth they generate flows up the pipeline to Abuja and Lagos.
Nigeria's 160 million people are divided between numerous ethno-linguistic groups and also along religious lines. Broadly, the Hausa-Fulani people based in the north are mostly Muslims. The Yorubas of the south-west are divided between Muslims and Christians, while the Igbos of the south-east and neighbouring groups are mostly Christian or animist. The Middle Belt is home to hundreds of groups with different beliefs, and around Jos there are frequent clashes between Hausa-speaking Muslims and Christian members of the Berom community.
Southern residents tend to have better access to healthcare, as reflected by the greater uptake of vaccines for polio, tuberculosis, tetanus and diphtheria. Some northern groups have in the past boycotted immunisation programmes, saying they are a Western plot to make Muslim women infertile. This led to a recurrence of polio, but the vaccinations have now resumed.
Female literacy is seen as the key to raising living standards for the next generation. For example, a newborn child is far likelier to survive if its mother is well-educated. In Nigeria we see a stark contrast between the mainly Muslim north and the Christian and animist south. In some northern states less than 5% of women can read and write, whereas in some Igbo areas more than 90% are literate.
Nigeria is Africa's biggest oil producer and among the biggest in the world but most of its people subsist on less than $2 a day. The oil is produced in the south-east and some militant groups there want to keep a greater share of the wealth which comes from under their feet. Attacks by militants on oil installations led to a sharp fall in Nigeria's output during the last decade. But in 2010, a government amnesty led thousands of fighters to lay down their weapons.
Follow @BBCNewsbeat on Twitter and Radio1Newsbeat on YouTube