US rapper affiliated with Wu-Tang Clan cuts off penis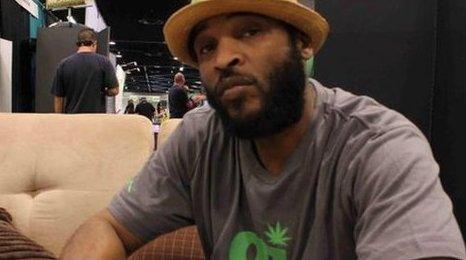 A rapper affiliated with Wu-Tang Clan is in hospital after apparently cutting off his penis and jumping from a building in Los Angeles.
According to a number of US media reports, police were called to an apartment in North Hollywood on Wednesday at around 01:00 local time.
The 40-year-old known as Christ Bearer, a rapper with band Northstar, is thought to have attempted suicide.
According to TMZ, he jumped from a second-floor balcony.
The website also says he will not be able to have his penis reattached.
The rapper, whose real name is Andre Johnson, was discovered by officers from the Los Angeles Police Department (LAPD) on a pavement.
He is now being treated at the Cedars-Sinai Medical Center.
According to the Wu-Tang Corp website, Johnson was discovered by the rap collective and performs as a duo with artist Meko under the name Northstar.
The rappers have "a much coveted spot in the Wu family", the website added.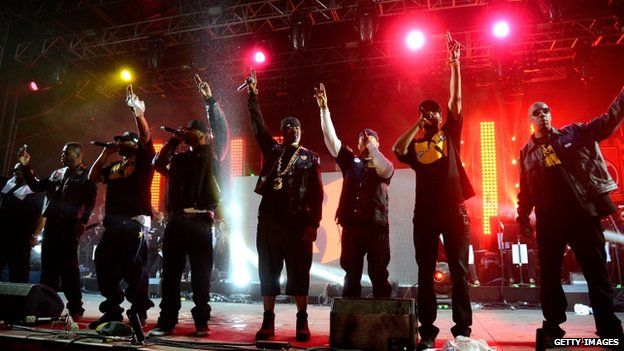 But a new blog post on the Wu-Tang website reads: "Exclusive not affiliated with Wu-Tang," followed by a picture of Johnson.
Wu-Tang Clan are set to release two albums this year, The Wu - Once Upon A Time In Shaolin and A Better Tomorrow, the former being limited to just one copy which will be exhibited and later sold to the highest bidder.
The band plan to take the album on a tour of museums, galleries and festivals, where they will charge between $30-$50 (£18 to £30) to view and listen to the album.
The group's 20th anniversary album, A Better Tomorrow, is set for general release this summer.
Follow @BBCNewsbeat on Twitter