Frozen soundtrack is US number one album for 10th week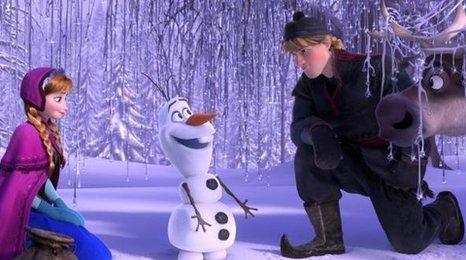 The soundtrack to Disney's Frozen has spent a 10th non-consecutive week at the top of the Billboard 200 chart.
The album becomes one of only 11 albums to have topped the US chart for 10 weeks or longer.
It has now also equalled The Lion King's chart-topping record for an animated film.
The soundtrack, which includes the Oscar-winning Let It Go, sold 133,000 copies in its 20th week in the chart, according to Nielsen SoundScan.
Let It Go is number 11 in the UK singles chart and has spent 18 weeks in the top 40, according to the official chart company.
The soundtrack beat off competition from Pharrell Williams' Girl, which sold 29,000 copies and climbed seven places to number two on the Billboard 200 chart.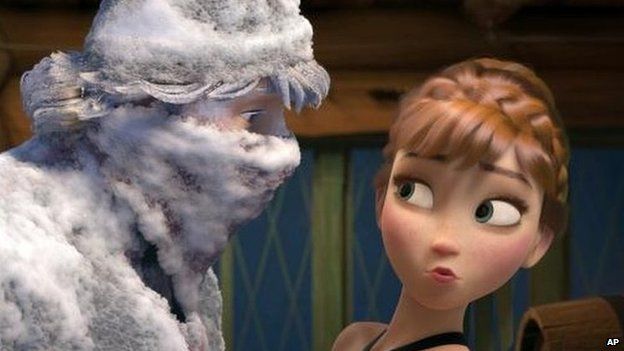 Last month, Frozen became the highest-grossing animated film of all time.
The film recently reached $1.072 (£644.5m) billion at the worldwide box office, overtaking the revenue of previous record holder Toy Story 3.
Frozen, which stayed in the top 10 films on domestic box office charts for more than three months, has also now become the 10th-largest grossing film in cinema history.
The film follows a princess who sets off to find her estranged sister.
Her ability to turn anything she touches to ice has trapped the kingdom in an eternal winter.
It includes the voices of Kristen Bell, Idina Menzel, Jonathan Groff, Josh Gad and Santino Fontana.
Follow @BBCNewsbeat on Twitter