Bullying is 'impacting' school grades of victims
Around a quarter of teenagers in the UK say bullying is affecting their studies and causing their GCSE grades to drop.
It comes from a report into bullying which spoke to 3,600 students aged between 13 and 18.
Anti-bullying charity Ditch The Label says 56% of bullied pupils felt it was having an impact on their education.
The research shows they were more likely to achieve a grade D or below at GCSE level.
Almost one in three have gone on to self-harm, with 10% attempting to kill themselves.
Physical threats
Sixteen-year-old Rebecca Parkin says she was bullied from the age of six.
"I got called stupid, fat, ugly and psycho by kids at school, who would also throw water at me in class.
There was not much support for me and so the only way to deal with it was with an immediate release through self-harming
"People sent me mean things on social media sites, with one girl threatening to beat me.
"She posted up a comment 'Don't worry you'll see the blood.'
"There was not much support for me and so the only way to deal with it was with an immediate release through self harming," she admits.
"I was missing out on a lot of school, I got really poor grades."
Rebecca puts the abuse down to her autism - a developmental disability that affects how a person communicates with and relates to other people.
"I didn't do things normally. I didn't fit in with the cliques in the school or get involved with people at school."
Rebecca has since moved school, seen her grades improve and works as a youth ambassador for many charities to help other victims of bullying.
Poor school grades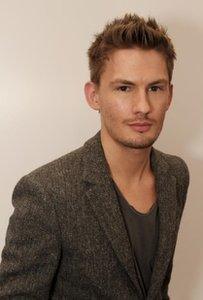 Ditch The Label says the impact of bullying affects people differently but this report suggests the implications are 'profound'.
Liam Hackett, the charity's CEO, said: "Some people believe bullying makes you stronger but actually this new data suggests the total opposite.
"For the vast majority of people, it is damaging and can affect long term prospects."
In the report 83% of students said bullying had a negative impact on their self-esteem.
Liam hopes it serves as a real eye opener for some schools, who he believes are not implementing enough anti-bullying strategies.
"Every single school cares about grades so we're hoping this will make them a lot more conscious about the performance and welfare of their students.
"A lot of young people find it embarrassing to talk about bullying and often teachers are their first port of call.
"The government need to be funding more training for teachers."
'Strengthening teacher power'
In a statement to Newsbeat, the Department of Education said:
"No child should have to suffer the fear and victimisation of bullying.
"Bullying and discrimination of any kind must not be tolerated and every school is required by law to have measures in place to prevent it.
"We have strengthened teachers' powers, including the power to investigate allegations beyond the school gates, delete inappropriate images from phones and give out same day detentions.
"We are also providing more money to a range of anti- bullying organisations to help schools develop strategies to tackle the problem and deal with the impact when it occurs."
Follow @BBCNewsbeat on Twitter