In pictures: The search for the missing Malaysia plane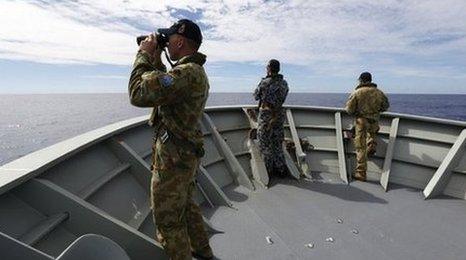 The search for missing Malaysia Airlines flight MH370 is entering a "new phase", Australia has announced, after initial undersea searches found nothing.
PM Tony Abbott said that "a much larger" area of the ocean floor would now be targeted.
He added it was "highly unlikely" any surface wreckage would be found, and suspended aerial searches.
MH370 vanished on 8 March as it flew from Kuala Lumpur to Beijing.
The plane, carrying 239 people, disappeared off radar over the South China Sea.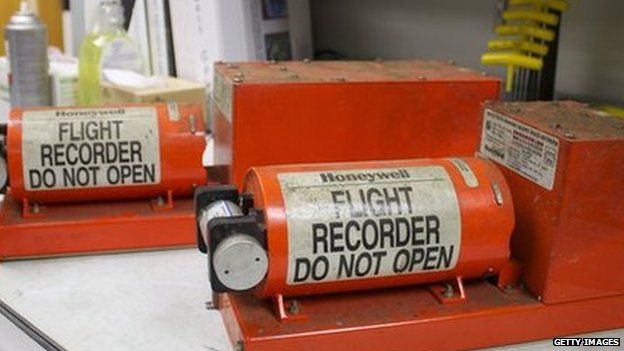 Any sign of the plane?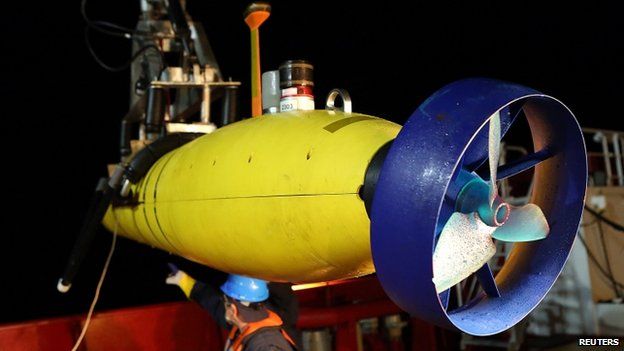 Officials say, based on satellite information, that they believe the plane ended its journey in seas north-west of the Australian city of Perth, far from its planned path.
A robot submersible called the Bluefin-21 has been scouring the seabed in the location of acoustic signals heard on 8 April believed to have originated from the plane's flight recorders.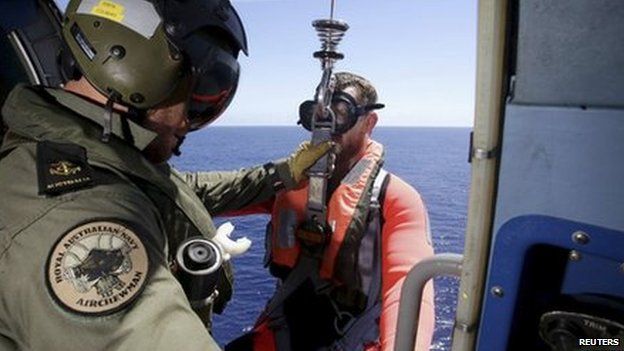 Planes and ships from multiple nations have also been searching the sea for signs of debris, based on where it might have floated from the possible impact point.
Mr Abbott said there was still "a considerable degree of confidence that the detections that were picked up" in early April were from a flight recorder.
"We will do everything we humanly can... to solve this mystery," he said.
Who was on board?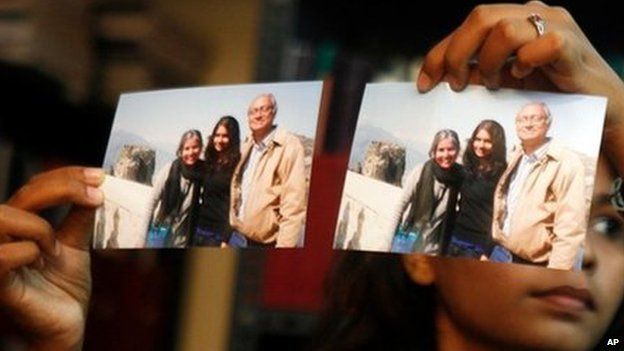 There were 227 passengers, including 153 Chinese and 38 Malaysians, including seven children, according to the flight's manifest.
Other passengers came from Iran, the US, Canada, Indonesia, Australia, India, France, New Zealand, Ukraine, Russia, Taiwan and the Netherlands.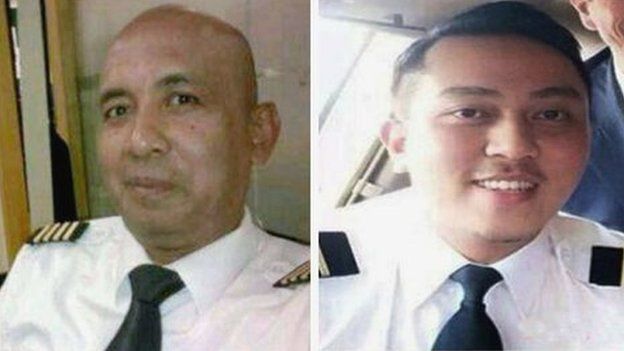 All 12 crew members were Malaysian.
Police have searched their homes and a flight simulator has been taken from the captain's home and reassembled for examination at police headquarters.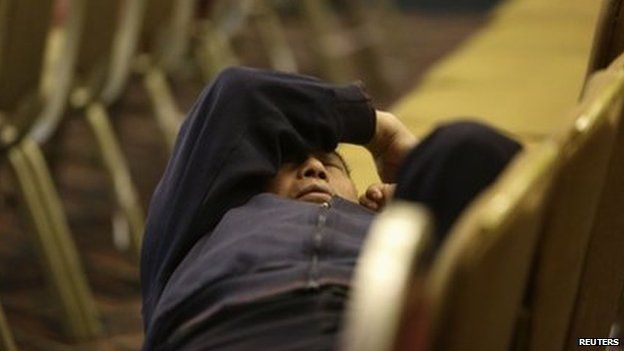 The relatives of passengers on board the missing Malaysia Airlines plane were told the plane crashed in the ocean, with no survivors in late March.
Two Iranian men were found to be travelling on false passports.
But further investigation revealed 19-year-old Pouria Nour Mohammad Mehrdad and Delavar Seyed Mohammadreza, 29 were heading for Europe via Beijing, and had no apparent links to terrorist groups.
What could have caused the plane to vanish?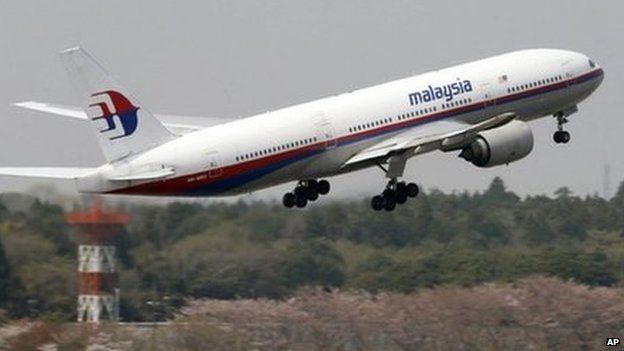 Investigators have given no reason yet as to why the plane flew so far off course.
Common factors in plane crashes include poor weather and pilot error.
Malaysian authorities confirmed that the plane's tracking devices were switched off in the cockpit.
The mystery of flight MH370 is unlikely to be solved until the flight recorder, known as a black box, is found.
It has two components, a cockpit voice recorder and a data recorder. But these devices have their limitations.
Weather conditions on the flight are said to have been good and the pilot, who had more than 18,000 flying hours behind him, had been employed by the airline since 1981.
The airline says it is not ruling out any theory.
Follow @BBCNewsbeat on Twitter