Introducing...Raleigh Ritchie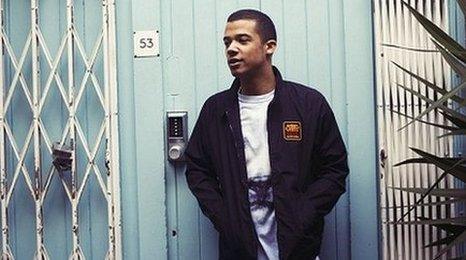 The first thing you need to know about Raleigh Ritchie is that he is a big fan of Bill Murray.
A huge one in fact, he trawled through the names of all of the actor's characters to find his moniker.
"It started as a joke, and it seems like a really stupid thing to joke about," he laughs.
"One of my favourite films is The Royal Tenebaums which is directed by Wes Anderson, who is one of my all time favourite directors.
"I was like, how can I name myself after a Bill Murray character?
A friend of mine gave me Innervisions by Stevie Wonder and that blew my mind
"I went through every single Bill Murray character I could think of, I even went through Venkman (from Ghostbusters) which wouldn't have been good."
He settled on Bill Murray's character Raleigh from The Royal Tenebaums and Luke Wilson's character in the same film, Ritchie.
So, the second thing you need to know about Raleigh is his real name, which is Jacob Anderson.
He says the pseudonym is to give him confidence and perhaps to separate himself from his acting work.
You might recognise this 23-year-old from Noel Clarke's Adulthood or as the Leader of the Unsullied Army in Game of Thrones.
There is some apprehension on Ritchie's part about being seen as another actor turned musician.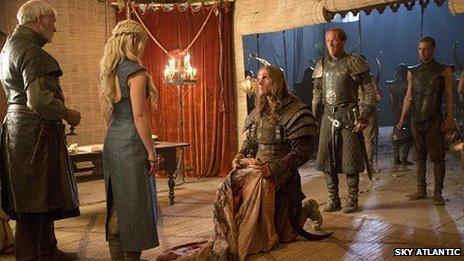 "No disrespect to Sid Owen," he says.
"But I would hate it if somebody thought I was the same as one of those from EastEnders who brings out a single."
A schoolteacher encouraged him to attend an open audition and from there he landed a part in Adulthood and met Noel Clarke and Ben Drew AKA Plan B.
They both proved to be inspirational figures for Ritchie.
"I definitely looked up to Ben, I saw him as someone who was doing what I'd like to do," he explains.
He encouraged Ritchie to sing on one of the songs for the soundtrack to Adulthood and that is how he met his manager.
Music was always Ritchie's first love, listening to his Dad's collection of Morrissey, Sex Pistols and even prog rockers The Alan Parsons Project.
He then started discovering artists on his own.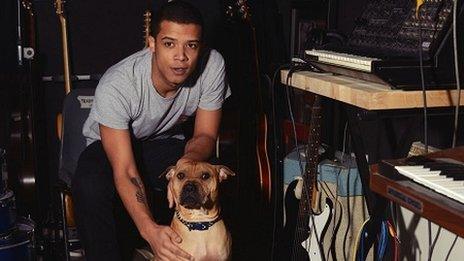 "I'd listen to sort of Neo Soul people, I kind of really responded to that kind of music, Erykah Badu, Jill Scott," he explains.
"That evolved, and a friend of mine gave me Innervisions by Stevie Wonder and that blew my mind, then I heard Hunkydory by David Bowie.
"Then I rediscovered The Smiths, this world was opened up to me in music and it got me really excited, there's so much."
All these influences are evident in the two EP's Ritchie has released so far and a full album is expected later this year.
But his ambitions go way beyond that.
"I want to make a film, I'd love to write a book and I want to write for other people," he says.
"There's countless things I want to do that I am determined to do at some point."
The Black and Blue EP is out now
Follow @BBCNewsbeat on Twitter