My 'horrendous' gay conversion in UK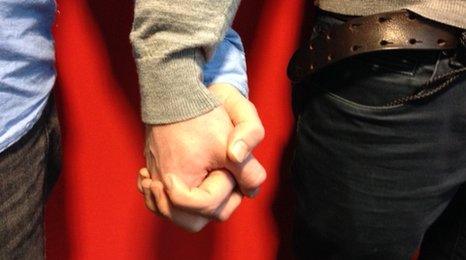 Details of a new law that would stop counsellors providing gay-to-straight conversion therapy in the UK have been published.
It's a controversial process which the world's leading experts in psychology have described as potentially "dangerous" and "harmful".
But in 2009 a survey found 16% of UK therapists had attempted the treatment.
The new bill, put forward by Swansea West MP Geraint Davies, would ban the practice.
He says: "I can't get rid of all gay-to-straight conversion therapy, but what this will do is make people aware of the issue."
But Mike Davidson thinks the service should be allowed. He provides what he calls "support" for people uncomfortable with being homosexual in Northern Ireland and tells Newsbeat he "converted" himself many years ago.
He says: "My concern is the options that were available to me are now being shut down for people whose goal is to marry an opposite sex partner because that's what they want."
I've seen no evidence that you can genuinely make someone straight and make them happy. All I've seen is absolute harm.
Currently counsellors and psychotherapists in the UK can voluntarily sign up to a register and code of conduct. The Professional Standards Authority believe that system provides sufficient protection for patients.
Dr Rafik Taibjee is a GP and chair of the Gay and Lesbian Association of Doctors and Dentists. He says he's heard evidence that GPs are still referring people for this therapy in the UK.
In a statement the Department of Health said "Being gay is not an illness and it should never be treated as something which is curable - which is why we strongly oppose so called gay to straight 'conversion' therapy.
We are exploring ways of ensuring that this can never be funded by public money."
Newsbeat has spoken with some who say they have experienced conversion therapy.
'Louise' in West Yorkshire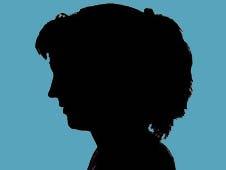 Louise says she was blackmailed into receiving "treatment" for being gay in 2007 by her evangelical church.
"I wasn't allowed to spend any time with young people under the age of 18, I presume for fear of the 'influence' I might have on them.
"I also had to agree to undergo counselling with the counselling service that they had through the church. I was to agree that any content in those counselling sessions would be disclosed to the eldership [of the church] so that they could measure the progress.
"I had an exorcism performed on me. It doesn't look quite like The Exorcist horror film. But it's got people who are in the church praying, lifting hands, and speaking in tongues for what can go on for hours. I remember falling asleep during it, it was so long."
She later attended group sessions of around 20 women near Liverpool. "[Most] were married with children. They were there without the knowledge of their partners or their children.
"If I'd been more impressionable I think I could have been really damaged by the process."
Brad, from Illinois, lives in West Midlands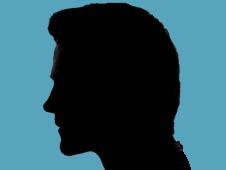 "When I first discovered I was gay, I was scared. I knew being gay was not going to be accepted in my community so I wanted to do my very best to change it.
"A letter came in the mail to my parents and on the cover of the later it said something like 'Is sexuality changeable?'
"I opened the letter and read through it very eagerly and thought 'oh, people can change!'. So after crying a little bit I did eventually approach my parents and asked them if they'd be willing to help me. It was something I freely chose.
"The therapy I received was group based. It involved a bit of prayer, discussion about avoiding situations where you might be tempted. It encourages you to try and become more of a man, so, encourage to do more stereotypical masculine things.
"The one memory is how depressed and down on life everyone was feeling. These people were not happy.
"It's really sad I spent three years of my life trying to do something that was impossible."
Martin in London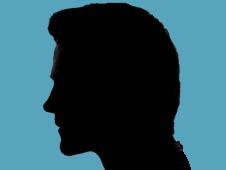 "My straight world shattered in 1975, I was a 21, lonely, unhappy and desperate when I came out to my wife. I'd have done anything to stop being gay.
"My GP referred me to a psychiatrist in London where I agreed to go for 'aversion therapy' to 'cure my mental illness', to stop being gay. My wife, like me, knew I had to find a different way than electrocuting myself out of being gay.
"Being gay has made me happy and 38 years later my gayness is celebrated with receiving an MBE for services to music and the LGBT Community, when I take Janice my ex-wife, Mike, my previous partner of 25 years and my man Raphael with me.
"Educated, unenlightened doctors still peddle 'gay cures'."
John in Pembrokeshire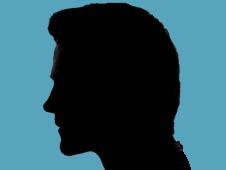 "I worked as a counsellor with an LGBT charity in the 1960's. I met a man through that. He'd been through gay conversion therapy at a very posh house in Birmingham.
"As a result every time he saw a picture of a male naked body he gagged and he wasn't any more attracted to women than he ever was. He was very unhappy.
"To me [the people who offer this therapy] are nutters."
Mike Davidson, 'convert' and practitioner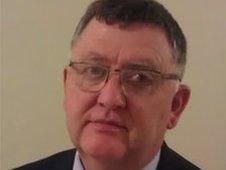 "I had a great deal of frustration in my personal journey. I went to psychotherapists and more than one told me that I should consider moving out of my home, and even divorcing my wife.
"But that wasn't what I wanted in life. I wanted to stay in my marriage. I loved my children and I loved my wife.
"We've had a very fulfilling life. I don't regret the decision that I made. My concern is that the options that were available to me are now being shut down for people who might be in the same position. There hasn't been enough thorough research into this work, so it should not be dismissed."
Follow @BBCNewsbeat on Twitter