Introducing... Laura Welsh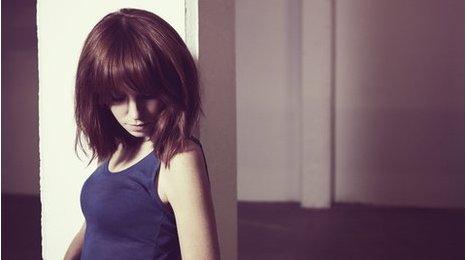 Moving to London to launch her music career, Laura Welsh instead saw the band she fronted collapse and her long-term relationship end.
"I think probably in that year I'd spent quite a lot of time with things not working out," she said.
Instead of heading home to Staffordshire, the singer-songwriter stuck it out and used the difficulties to inspire her new material.
"It felt like I had a lot to write about at the time," she added.
"It was easier for me to put it out into songs as opposed to talking about it."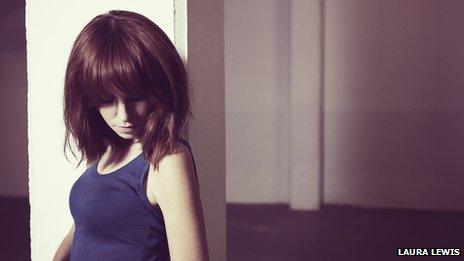 She also used the time after the band broke up to meet new people, who helped her move in the musical direction she wanted to go in.
"With the production of the album, there was a handful of people I knew I wanted to work with because I liked what they'd done and how they were approaching production," the 27-year-old said.
Laura Welsh: The facts
What: Soulful singer-songwriter with electro sounds
For fans of: Jessie Ware, Florence and the Machine
Download: Cold Front EP
Live: Future dates to be announced
"It was all people I got on with and we were all on the same page musically."
These "people" she gets on with include high-profile songwriters and producers like Dev Hynes, Robin Hannibal and Jonathan Lipsey.
She describes her debut as "broad" in its sound.
"The songs I've put out at the moment, they're more hypnotic and it's kind of like electric soul-pop," she said.
She says music has been a feature of her life since her childhood and credits her family with inspiring her.
"I started singing when I was really young, when I was 10. My mum was a musician so there were always instruments around the house."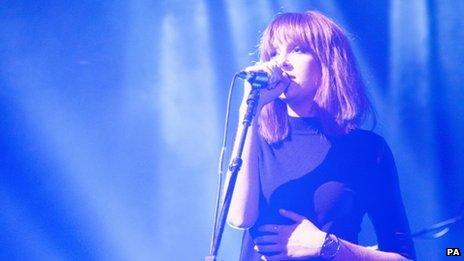 Earlier this year she supported Ellie Goulding at her iTunes gig and has also done live dates with London Grammar.
"The songs kind of take on a life of their own when you take them out into a live setting as opposed to being in the studio where it feels extremely personal," she said.
The songs I've put out at the moment, they're more hypnotic and it's kind of like electric soul-pop
"People take the songs then and make them relevant to them which is really nice."
As the new year approaches, the record industry starts to put forward the artists they think will influence the musical landscape in 2014.
Laura Welsh is one of the names creating buzz.
"It's massively flattering," she said. "The response to the tracks that I've put out so far has been really amazing.
"I'm just excited about getting the other songs out from the record because I think there's definitely a different side to what I've put out so far."
Follow @BBCNewsbeat on Twitter