Introducing... Matt Corby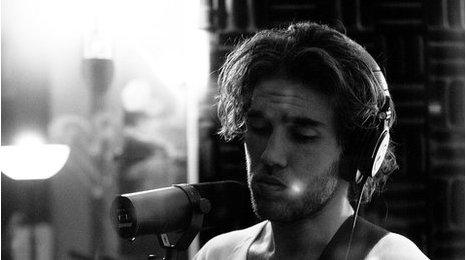 Matt Corby's debut album isn't finished but the 22-year-old is already in possession of his first award.
According to him it is more like a "deadly weapon" than a prize.
"It's just this crazy triangle that you could stab someone with," he says of his ARIA, the Australian version of a Brit Award.
"They're quite pointy, they're not even blunted at the top. It's the first deadly weapon I own."
The singer says he's giving it to his parents who've put up with a lot over the last eight years.
Matt Corby: The facts
What: Australian singer/songwriter
For fans of: Jeff Buckley, Scott Matthews, Ben Howard
Download: Brother
Live: UK headline tour in June, Latitude Festival in July
It's been an interesting musical journey for Matt Corby which began aged 14 when he joined a travelling gospel group.
"It was basically one of those positive message bands which was hilarious," he says. "We would go into high schools and community centres and say, 'Don't do drugs, don't bully people.'
"I was probably younger than the people I was talking to."
He auditioned for Australian Idol in 2007, not thinking he would get anywhere.
"I did it for a bet at first because a friend of mine, who's an amazing singer, didn't get through the first round," he explains.
It was a different story for Matt. He was the runner-up but he realised maybe this wasn't the route he wanted to go down.
"As someone who wrote music that no really cared about before, I was like, 'This is really damaging because my name is kind of being tainted'," he says.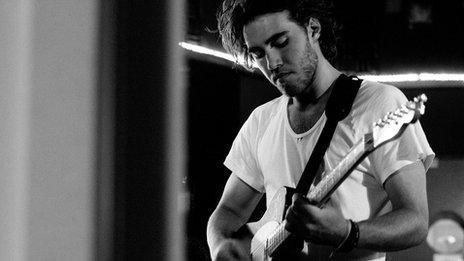 There has been a lot of public criticism of TV talent shows, most recently from Dave Grohl who described them as "destroying the next generation of musicians".
It doesn't appear to have affected Matt Corby's reputation in a negative way but it certainly affected him as a person.
"I went a little bit insane after the show and had a bit of a breakdown," he explains.
"I sort of locked myself away for about a year and didn't show my face in public at all."
Looking back on his experience on Australian Idol he says he has no regrets.
As someone who wrote music that no really cared about before, I was like, 'This is really damaging because my name is kind of being tainted'
Matt Corby on being the runner-up of Australian Idol in 2007
"It was all a part of the process to get to this point. I really like it that in a way."
Mumford connection
His faith was restored when he started performing again, under a different name, with obscure Canadian bands.
He then relocated to London and signed to the independent label Communion Records, run by Mumford and Sons' Ben Lovett.
"Ben has done a great job with Communion and it seems really genuine," he says. "Everyone that is a part of that team and on that label are amazing people."
The 22-year-old is now signed to Atlantic Records and hopes to get his first full studio album out towards the end of the year.
"My goal is to keep it all about the music and if the music's good then that's great, if it's no good then that's it."
Follow @BBCNewsbeat on Twitter