Introducing... Mikky Ekko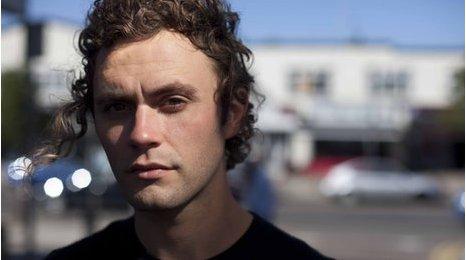 In the summer of 2011, Nashville's Mikky Ekko arrived on his own in London. He frequently got lost, felt miserable and was lonely.
During that time, he wrote a song called Stay.
Eighteen months later, the single has become a UK top 10 hit after it was recorded by arguably the world's biggest pop star of the moment.
One of the most intense experiences of my life...
Mikky Ekko on working with Rihanna
"Rihanna sounds amazing on it," he says. "I think it's really brave to sound so vulnerable on a record like that."
He's still not sure exactly how the duet came about but says Rihanna was the one to champion the song.
"I will say that's one of the most intense experiences of my life, having to get the track finished for her record.
"It was a total madhouse, they're moving at a million miles a minute and she's at the centre of that hurricane. The way her people work is really inspiring."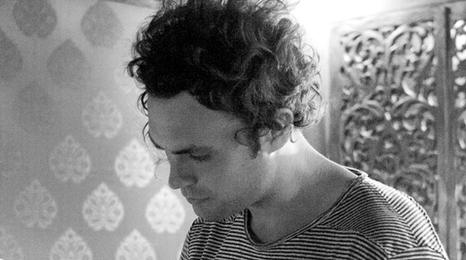 Clams Casino
The trip to London was the 27-year-old's first to the UK. It was the summer of the English riots and the weather was balmy.
Mikky Ekko, the facts
What: Heartfelt vocals, sparse production
For fans of: The XX, Ben Howard, Frank Ocean
Download: Pull Me Down, Stay (Rihanna feat. Mikky Ekko)
He says some of those solitary moments he had in the city lent themselves to create some "really beautiful songs".
For his debut album he's been working with, among others, Clams Casino and Paul Epworth.
Epworth is, of course, the producer who helped Adele achieve world domination with her second album 21.
"That guy [Paul Epworth] is amazing. He's like a mad scientist. I'll look up and he's already had half a track done. And those guys have tea every single hour."
'Random hip-hop'
Louisiana-raised Mikky was born John Stephen Sudduth.
His father was a preacher and Mikky spent his teenage years travelling around the southern US states with his family, listening to homemade mix-tapes recorded off the radio.
"My mum only listened to classical, my dad liked 'oldies' and then there was Christian music everywhere.
"I went for grunge and random hip-hop. When I heard the opening of Nirvana's Smells Like Teen Spirit I'd run to the tape player to press record."
When asked to describe his sound in five words, he thinks about it, remains silent, before saying "sounds like me I suppose". Five words exactly.