Introducing... Kodaline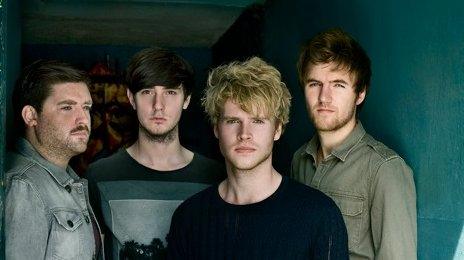 Kodaline - four friends from Dublin - first attracted attention with the release of The Kodaline EP back in September.
Singer Stephen Garrigan and guitarist Mark Prendergast became friends after they both signed up to be in the school choir.
"It was like us and 30 girls. It was grand," laughs Mark. "It was all church material, no Glee stuff."
A couple of years later they started the band. But it's only recently things began to pick up.
"The last two years we started to get really serious and like what we were writing. The songs at the start were questionable."
Band story
As the songs started to develop the pair were joined by drummer Vinny May Jr and bassist Jason Boland.
They hit it off over bands like The Strokes, Radiohead and The Beatles. But to get to this point hasn't been easy.
Kodaline, the facts
What: Lush melodies from Dublin band
For fans of: Bon Iver, Ben Howard, Ellie Goulding
Download: All I Want
Live: On tour in 2013
"For two years me and the singer [Steve] were on the dole, claiming social welfare and kept putting college off every single year. We dropped everything to do this," says Mark.
A breakthrough finally came in summer 2012 - with the attention-grabbing melody and video for their track All I Want.
The tear-jerking clip has been shared widely online and clocked up around a million views.
"People are just crying when they see it - it's overwhelming," smiles Mark. "Even some bloke put this up on Twitter - 'I cried about it, get over it.'
"We were extras in the video, just in the office scene. When we first saw the video were like 'Wow'. We love the idea of having a story."
The band have already been championed by BBC Radio 1's Fearne Cotton, tipped by MTV as one to watch in 2013 and been named on the longlist for BBC's Sound of 2013.
In A Perfect World, the debut album, is released in March 2013.
"We want to play to a lot of people in big rooms, big festivals," says the guitarist. "We're not afraid to say that."