Introducing... Bastille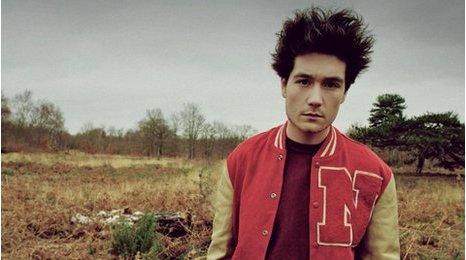 Dan Smith loves writing songs which people like. He doesn't necessarily love all the adulation that it brings though.
Bastille was originally his Batman-like cover for releasing his music online without identifying himself.
"I was looking for a way to put them out under a name which felt ambiguous and didn't specify it was a band or just me," he says.
But, over the past six months he's had to get used to his cover being blown.
Reluctant star
"I didn't want to be a singer/songwriter," he says. "I think with singer/songwriters there are a lot of assumptions.
Bastille, the facts
What: Stripped back anthems
For fans of: Passion Pit, Coldplay, Owl City
Download: Flaws
Live: On tour in February 2013
"A big part of it was me not wanting to have to front something - which is kind of what it's ended up being."
Smith's lack of desire for the limelight isn't a precocious or arrogant thing, he points out that some artists just aren't cut out for the red carpets and flashing paparazzi light bulbs.
"Some people really just want to be in front of the camera and be centre of attention - I'm not that person, but I massively understand that it's important.
"It all started privately in a bedroom ultimately making music for myself," he shrugs.
Awkward ideas
While he does his best to keep the focus on the music, the size of Bastille's fan base has grown rapidly.
He played more than 30 festivals this summer (on stage, Bastille grows to a four-strong band). A sold-out UK tour followed in October.
I find myself on the street or at a party huddling against the wall trying to sing something into my phone
A debut album is on its way. He's been writing songs for it for years albeit with the melody ideas coming to him in some unusual places.
"I get ideas at really embarrassing and inappropriate times," he laughs. "I find myself on the street or at a party huddling against the wall trying to sing something into my phone."
The album is almost complete, mostly recorded at home on his laptop except for one extravagant day.
"We went to Abbey Road studios to record the strings," he says. "It was amazing. Everyone we know came down - we massively outstayed our welcome and hung around in the bar all evening. We're such losers."