Introducing… Madeon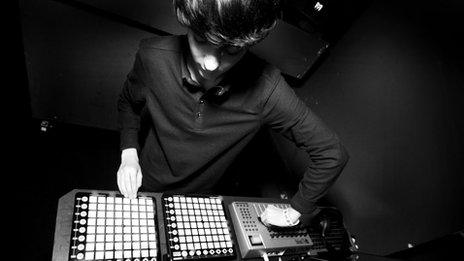 If you believe what Simon Cowell says about DJs, then 18-year-old French DJ/producer Madeon is probably the world's next big rock star.
Except for most rock stars - stardom is usually prefaced with years of borrowing the local plumber's van to play gigs in every bar and club living off merch-money and kebabs. Madeon skipped that bit though.
One of his first proper live shows was in front of thousands of people at Coachella festival in California in April.
This weekend he'll support Swedish House Mafia at Milton Keynes with 60,000 fans watching.
It's the kind of career fast-tracking which has label marketing departments scratching their heads and looking on with envy.
Punk influence
On meeting him, it's tough not to focus on Hugo Pierre Leclercq's youth - simply because what he's achieved by this point is staggering - all the while being younger than Justin Bieber.
Madeon, the facts
What: 18-year-old French electronic producer
For fans of: Justice, Daft Punk, Swedish House Mafia
Download: Finale
Live: Playing gigs throughout Europe this summer
Sit down with him though and he speaks with the insight and intelligence of someone twice his age.
He explains that his desire to start programming beats and manipulating samples came after he watched Daft Punk's 2003 film Interstella 5555.
"It's a great introduction to electronic music. It was really mysterious the way it was produced," he says, in perfect English.
Soon he was pouring over the production skills of studio master Stuart Price and lapping up The Beatles back catalogue.
It was then he set his heart on what he wanted to do.
"I'm a proper production geek to try and understand all those nuances.
"I want to be a creator of every genre. I spend a lot of time working on orchestral to rock pieces. That's my dream."
'Fresh take'
His journey has started in more than encouraging fashion. His debut single Icarus was A-list on Radio 1 and spun by everyone from Annie Mac to Pete Tong. His next single Finale is set for release later this month.
What's really exciting is that the album is not the starting point any more; it's the resolution of the career
It's landed him some high-profile gigs.
"I try to take a fresh, much more live approach to DJing," he explains.
"Electronic music is studio music by default so taking it to the stage is kind of unnatural in some way so there are tons of ways to approach it.
"It's really an exciting time. People are more into all kinds of music. You can do multi-genre sets which are much more accepted. It's really open now."
Indeed, he says the electronic dance music community has welcomed him with open arms.
"Yeah it's particularly true in America - all genres, everyone is collaborating," he smiles.
"I think it wasn't always the case. One of the reasons for that is that scenes are no longer regional. It's no longer about Parisian house, Berlin techno, it's not about neighbours. It's more about common musical feelings."
Next step
And now comes the next step - once he's finished sending crowds wild across the world this summer he'll return to his studio "nest" at home to begin working on new original material.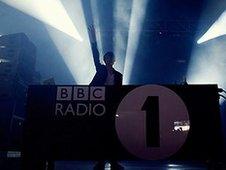 "From September onwards I'm going to focus on the studio to work towards another set of songs or album. I'm really interested in the album format but I don't want to do a club album.
"What's really exciting is that the album is not the starting point any more; it's the resolution of the career.
"I'll definitely do one at some point in the next two years.
"I've always seen myself as wanting to be a producer and maybe produce other people for the rest of my life. I'm going to see how far I can take this."
The answer? Probably a lot further.