Introducing… Jake Bugg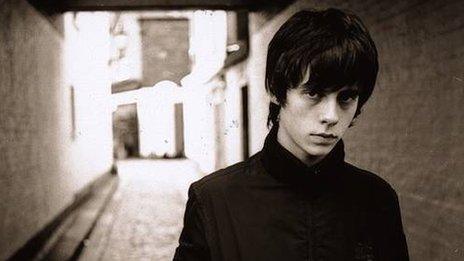 Listening to Jake Bugg's new single, Lightning Bolt, it is hard to believe this Nottingham born singer-songwriter is so young.
On meeting him, Jake is pretty shy, but then he is still an 18-year-old, albeit one who has already achieved a lot.
He got his first guitar at 12 - a gift from an uncle - and by 14 he started writing his own material.
BBC Introducing called him after he uploaded some of his songs onto their site and this lead to Jake featuring on BBC Radio 1, appearing on Later with Jools Holland and supporting the likes of Example and Michael Kiwanuka.
Jake Bugg, the facts
What: Paired down guitar with nostalgic vocals
For fans of: Noel Gallagher, Bob Dylan, Jimi Hendrix
Download: Lightning Bolt (11 June)
Live: Touring across the UK throughout November
He tells us how the day before he got the call from the BBC he was auditioning for Glastonbudget, the tributes and new acts festival.
"They turned me down," he says with a smile.
"And the next day you guys [the BBC] rang and said do you want to play Glastonbury? It was just inspiring and has helped quite a lot, I must say."
Traditional approach
Unlike a lot of his school friends, Jake's musical tastes extend past the top 40 and recent releases.
"The Beatles are obviously number one and then there's people like Donovan, Don McLean, Jimi Hendrix, just a lot of the old stuff."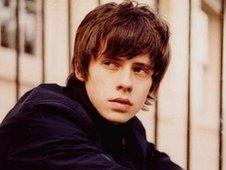 Like most people his age, he browsed the web to explore the artists he was into but there were other influences as well.
"My mum used to play a few old records around the house - sometimes they were bands that were awful and sometimes they were alright."
Quietly ambitious
His debut album is due out later this year.
As well as the single Lightning Bolt, it will also include Trouble Town, an autobiographical look at life on a council estate.
According to Jake, fans can expect a range of songs.
"There's stuff that's not quite as raw, and then there'll be the more acoustic, country songs, like Someone Told Me, [that have got a] more melancholy side as well. "
I've always wanted to maybe have a jam with Noel Gallagher. That'd be cool, to see what comes out of that.
He's got a lot of aspirations, but he holds back from expressing them too freely.
"Well I think everyone would like a number one wouldn't they?" he asks.
We push him to admit to who he would like to work with in the future.
"I've always liked to maybe have a jam with Noel Gallagher. That'd be cool, see what comes out of that. That'd be wicked," he says, remaining reticent.
"I guess it would be [good to work with] one of my heroes like Donovan or someone like that. That's just another little thing that's inspiring to carry on with what you're doing with your career."
Lightning Bolt is out on 11 June