Radcliffe movie breaks record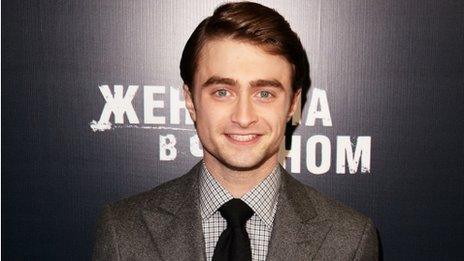 Daniel Radcliffe's first movie since completing the Harry Potter franchise, has become the most successful British Horror film since records began 20 years ago.
Radcliffe stars as Arthur Kipps in the Woman In Black.
The horror sat at the number one spot at the UK box office for three weeks.
And grossed more than 14 and a half million pounds from 457 screens across the country.
The Hammer produced film was directed by James Watkins and adapted by Jane Goldman from the classic novel by Susan Hill
Woman in Black has also managed to make more than any other Hollywood backed horror shot in the UK, including Bram Stoker's Dracula and 28 Days Later.
Simon Oakes, President & CEO of Hammer and Vice Chairman of Exclusive Media said: "The record-breaking success of The Woman in Black is an important achievement that affirms the re-birth of Hammer.
"We are continuing to develop exciting and intelligent genre films this year such as The Quiet Ones and Gaslight, both of which will shoot in the UK."
Hammer films, based in the UK, produced a number of successful movies from its origin in 1934 until the 1980's. The production house marked a return to features in 2010.