LA porn industry 'shuts down' over HIV fears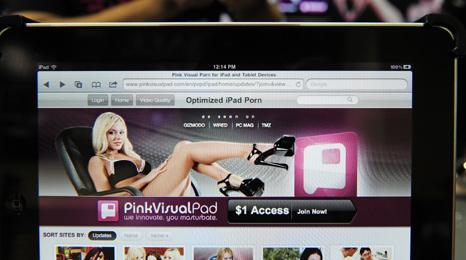 Porn film productions across the US have been shut down after an adult film performer tested positive for HIV.
The actor received a preliminary positive result for HIV, the virus that causes Aids, at a clinic outside California.
Further tests are needed to confirm whether the performer is HIV positive.
If the case is confirmed, hundreds of other performers could then have to be tested.
That means those who had sex with the actor and their sexual partners will all need to undergo HIV tests.
The Los Angeles-based Free Speech Coalition which is a trade association for the adult entertainment industry called for the production companies to stop filming.
It issued a statement which said: "The industry has had a successful system of health and safety self-regulation since 1998."
Diane Duke, executive director of the trade group, said she believed porn productions had largely been shut down nationally.
A number of other porn stars have been infected with HIV over the years.
In 2010, Derrick Burts tested positive for HIV which led to a similar temporary shutdown of porn productions.
California law and workplace safety regulations say that condoms should be used by porn stars exchanging bodily fluids through sex, but the industry has largely ignored those rules.
Porn companies have resisted efforts to force the use of condoms as they argue productions would go underground or outside the United States, increasing health risks.