Call of Duty: Black Ops goes 3D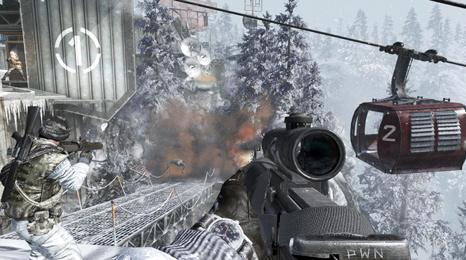 The developers of the latest instalment of the Call of Duty franchise say it's going to be released in 3D.
Treyarch studio says the 3D version will be available on Xbox 360, PlayStation 3 and PCs.
Due out next month, Call Of Duty: Black Ops is expected by many in the video game industry to be the biggest selling title of 2010.
As 3D take up remains relatively slow and is in its early stages, Treyarch says no game play will be lost for fans who buy the regular 2D edition.
Once we'd shown people, the top comment I got was 'Now I've gotta go buy a 3D TV'
Mark Lamia
Studio head, Treyarch
But studio head Mark Lamia says 3D will offer people a much more immersive experience.
He said: "When I'm aiming a red dot on an enemy target it's in 3D.
"When someone's down the corridor, it feels like someone's down that corridor for real.
"When I'm in a big, open, expansive environment, I look around and see characters off in the distance. You have this incredible sense of space around you."
3D driver
It's the seventh instalment of the critically acclaimed and commercially successful series.
Set in the Cold War, this time-hopping edition will take players to locations like Hong Kong, Vietnam, Cuba and Russia.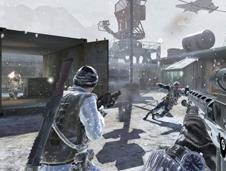 It'll also include extensive online multiplayer and zombie modes.
Mark Lamia says it wouldn't surprise him if it helped drive 3D television sales.
"Once we'd shown people, the top comment I got was 'Now I've gotta go buy a 3D TV'."
Black Ops will be one of only a handful of 3D titles supported on games consoles joining the likes of Avatar: The Game and Batman: Arkham Asylum.
But it'll be by far the biggest title yet to support the format.
Unlike 3D TV shows and films, which need special cameras or extensive conversion work in post-production, most modern games are already created in three virtual dimensions.
That will make it easier to create 3D games and more likely that other upcoming releases will follow suit.