50 Cent denies controversial tweet was anti-gay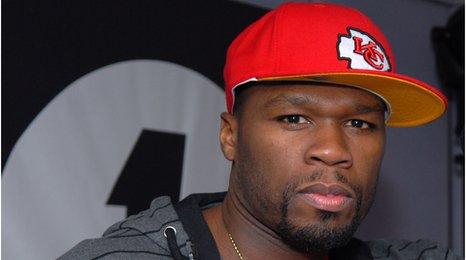 50 Cent has defended sending a controversial tweet that has been condemned as anti-gay.
Many took the tweet to suggest gay men should commit suicide and it has caused a massive row in the States.
It comes at a time when the American media has been covering a number of suicides by young gay people.
But 50 says the tweet has been misinterpreted: "Somehow they turned a simple joke into an anti-gay statement. I have nothing against people who choose an alternative life."
He adds: "In fact I've publicly stated my mom loved women. It's funny how people think negative statements are newsworthy but positive statements are not worthy of coverage."
He also points out that lol (laugh out loud) was at the end of the statement.
Star Trek star Zachary Quinto is one of the people who has criticised the rapper, sending him a tweet saying:
"You know what would truly make the world a better place? If people with as much influence and privilege as you spread hope not hate."
Stars like Kylie Minogue and Joe Jonas have got behind the It Gets Better campaign in the States to highlight the gay suicides and put a stop to bullying.