Video gaming industry 'needs more female' designers
Video gaming bosses say they want to employ more women, but the number applying for jobs is falling.
While the female gaming market is growing fast, it's still men who are creating and designing the games.
A study suggests the proportion of women working in UK gaming dropped from 12% in 2006 to 4% in 2009.
Torsten Reil from games developer Natural Motion said: "It bothers me, the number of applications from women we receive is very low.
"We're trying pretty hard right now to attract more into the company."
'Women in demand'
Consoles like Nintendo's Wii have brought more female players into the market and it makes sense for gaming companies to recruit women at the design stage.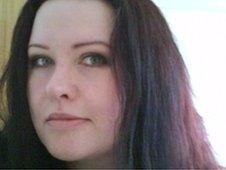 Traditionally, female involvement has been mainly in PR and marketing roles.
Ian Goodall works for specialist games recruitment agency Aardvark Swift.
He says he's being inundated with requests for female designers.
"The studios actually want to employ more women.
"They recognise they need that input to make games that appeal to women and to make games that appeal to families.
"It's not healthy to have guys that want to kill things, blow things up and drive cars."
'Missed opportunities'
Despite the enthusiasm from employers to recruit more female developers and programmers, there still seems to be resistance.
Kaye Elling is one of the few women who has made a name for herself in the industry.
[Girls] may not know that it is a viable career... where you can get promoted and become really successful
Kaye Elling, former video games developer
She worked as an artist and developer for 13 years on games like Bratz and Premier Manager and says women don't realise the career opportunities in gaming.
"It's perhaps not considered something that's cool for girls to do. Girls think that games are all about spotty boys in the bedroom.
"They may not know that it is a viable career, something where you can get a steady pay cheque, where you can get promoted and become really successful and make a lot of money."
Kaye has now turned her hand to lecturing in a bid to get more girls involved at a younger age.
However, there may still be a way to go.
She is only seeing a couple of women a year on the gaming courses she runs at the University of Bradford.
"By the time we were trying to recruit them in the office it was too late," she says.
"We needed to get out there when they were in their educational years and promote it."