Introducing… Starsmith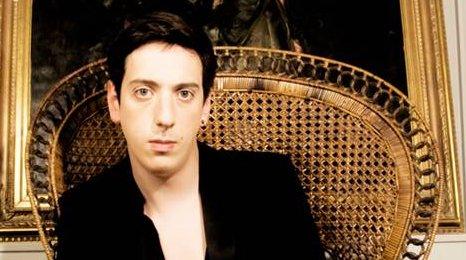 Thumb through the sleeve notes of some of 2010's most successful releases and chances are you'll glance over the name of Starsmith.
You see, the producer and songwriter - officially on the college register as Fin Dow-Smith - is one of the most exciting and prolific hands-for-hire in the music directory right now.
And it's all been a bit of a blur. After playing a number of "rubbish acoustic bands" when he was 15, Smith finally starting producing music in his final year studying at university.
There, he'd also met a girl called Ellie Goulding. They made an album called Lights in a bedroom in his mum's house and it went to number one in the UK albums chart.
'Thrown ropes'
Eighteen months on and the 22-year-old has been the invisible architect behind tracks by Diana Vickers, The Saturdays and Kylie Minogue.
"The pressure Ellie's had this year from being thrown straight into the limelight has been pushed onto me as well but as the guy in the background," says Smith, seemingly taking everything in his stride.
"I've been thrown so many ropes saying, 'Come and work on this project'. It's been an amazing experience."
Just one of those 'amazing experiences' was walking into the studio with Kylie and her producer - one of Starsmith's idols - Stuart Price.
The result was a track called When Love Takes Over which appeared on the Australian's most recent album Aphrodite.
"I walked in and they'd been in there for quite a while running up to that so they were extremely comfortable.
"Shoes off and all that," he recalls.
"Stuart has really nice sets of socks and I didn't. I was just wearing plain black ones.
"Everyone made the comment that it looks like I'm going to school. Kylie was sitting there in a diamond dress and diamond socks - there was me with school socks."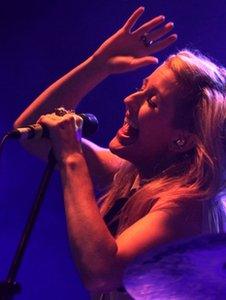 Cole collaboration
His fashion blunders couldn't have harmed his burgeoning reputation too much though.
Just a few weeks ago he was jetted to Los Angeles to work on a track for Cheryl Cole's forthcoming second album.
"She's so professional. Not in a way that it's all about business but so friendly as well," he says.
"The track had been written beforehand but she approves everything. She won't let anything past her. She likes the decisions. It was brilliant - one of the best sessions I've had."
So, things couldn't actually get much bigger for Starsmith then? Wrong. He's also remixed a track for Lady Gaga in the past 12 months too.
"I didn't really realise how much of a big deal it was until we got told that they were going to use the remix and that it'd been approved by her herself," he laughs. "I think I was a bit naive at the time.
"Everything goes past her. She hand-picks all the remixes.
Kylie was sitting there in a diamond dress and diamond socks - there was me with school socks
"It gave me a lot of confidence that someone of her level would care about something so unknown from the other side of the pond."
Solo work
All of which leads to Starsmith making the next logical step in his career - going it alone.
He starts by releasing his debut split single Give Me A Break/Knuckleduster in October. A debut album will follow in spring 2011 and he's planning on calling back in a few favours.
"There's some featuring as well," he smiles. "No doubt I'll be getting Ellie [Goulding] back in.
"I've got some new acts on there as well that I don't think many people will have heard.
"This year it's just been working with people everyone knows - I wanted to say I'm working with someone that no-ones knows."
18 months ago that was Starsmith - not for long though.