Former Busted star Matt Willis to appear in Flashdance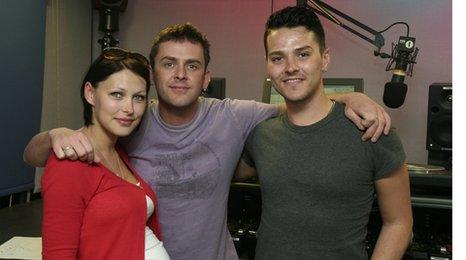 Former Busted singer Matt Willis has revealed that he's to appear in the London musical Flashdance.
The 27-year-old, who won the 2006 series of I'm a Celebrity... Get Me out of Here!, revealed the news on his Twitter feed.
He said: "I am Finally gonna be in the West End! Wanted 2 since I was 14! This is gonna be awesome! I will be playing Nick in Flashdance the musical."
The show, which opens this autumn, will also feature Victoria Hamilton-Barritt.
She'll play 19-year-old Alex, the Pittsburgh welder who dreams of winning a place at dance school.
The part of Nick, Alex's boss at her steel mill, was previously played in Flashdance the musical by former Hear'Say singer Noel Sullivan.
On Twitter, Matt Willis added: "Tickets are on sale now! Previews start on the 24th of September! Let's have it!!!"
Busted, which also featured Tom Fletcher (now of McFly), Ki McPhail and Owen Doyle, broke up in 2005.
Matt Willis married girlfriend, Emma Griffiths, in 2008 and the couple had their first child Isabelle last year.