Church 'scared' about chart return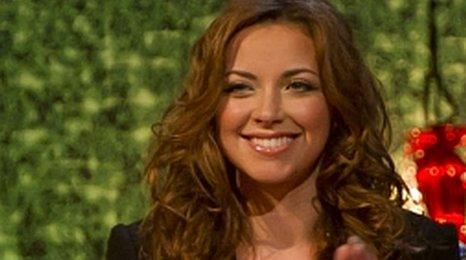 Charlotte Church has admitted she was a bit nervous about returning to pop music after taking time out to have babies.
The singer, who recently appeared as a judge on BBC One show Over The Rainbow, releases her new album on 1 November.
She said: "The decision to come back to work after I had babies and stuff, I was a bit scared - but music and singing is what I do and I don't think I'll ever lose my passion for it at all."
The title track and first single from the album is called Back To Scratch, which the singer says was especially relevant given her recent split from rugby player Gavin Henson.
She said: "It became the perfect song for my situation, so I sing it with a lot of conviction."
'Creating a sound'
It will be the 24-year-old's first album in five years, following on from debut pop effort Tissues and Issues which came out in 2005.
The team behind artists like Adele and KT Tunstall produced the album and part of the record was made in Nashville.
Charlotte says she experimented to try and find a new sound for the record which still went with her voice.
She added: "I'm a little bit nervous (that) it's not too far away from what I used to do.
"My classical voice is still there but now we're just trying to focus on creating a sound - and I hope it will be a sound that everybody enjoys."
The singer/songwriter announced she was splitting from her partner of five years Gavin Henson in June.
The couple have two children together.