Puck from Glee to release solo album in October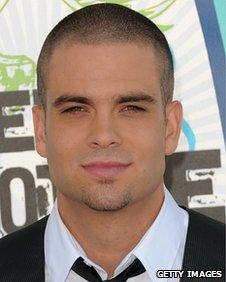 Mark Salling, who plays Puck in the hit show Glee, is releasing his own album.
Pipe Dreams will be out on 12 October and is made up of 11 tracks Salling has written over the last seven years.
As well as writing all the songs, he sings, plays all the instruments and he produced the album too.
Salling's first track, called Higher Power, had its first play on Ryan Seacrest's radio show on Kiis FM in the States.
He admitted it was "surreal" to hear his own track on the radio.
Not the first
Salling isn't the first cast member to work on their own album.
In June Matthew Morrison, who plays Mr Schuester, revealed he was heading to the UK to work on a solo album.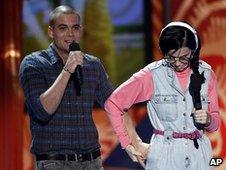 He described his album as a 'dance heavy' cross between Michael Buble and Justin Timberlake.
The Glee cast has already had five albums filled with tracks from the show in the UK chart.
Filming is underway on the second series of Glee.
You can listen to Salling's track Higher Power at kiisfm.com