N-Dubz star was an 'unhappy child' after mum's illness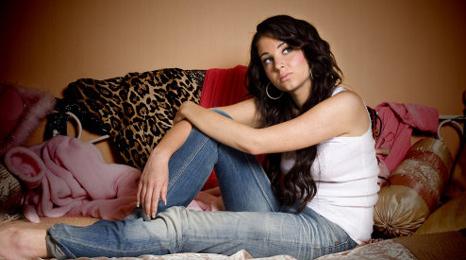 Tulisa Contostavlos says caring for her mum, who's suffered from a mental illness since before she was born, made her a depressed and unhappy child.
The N-Dubz singer presents a special 60-minute documentary on BBC Three where she reveals what life was like growing up with her mum, who has Schizoaffective disorder.
She said: "I was very unhappy, a very depressed child. It never went away fully until I got music.
"To me the honest truth was I didn't know anything else - watching my mum go in and out of hospital, get ill, get better - it was just normal for me."
Tulisa looks back at her own experiences, including seeing her mum forcibly sectioned in psychiatric care when she was five years old.
She also explores the relationship she has with her mum and how the illness has affected that.
'Not traditional'
She said: "I have to look out for her and take care of her.
"You can't say that me and my mum have a traditional mother and daughter relationship because it's not.
The risk of me ever suffering from mental illness, that is quite a lot for me to take on board
"She can't register things in the same way or do things in the same way, it's very different and it always has been and always will be."
Tulisa looks into the experiences of some of the 80,000 other young people in the UK who care for a parent with mental health problems.
The 22-year-old also touches on her mum's behaviour and how it can vary day to day.
"I'll come home one day and she'll be crying and really emotional," she said.
"Other times she might be very aggressive, it's very manic and all over the place. One minute she's like this and one minute she's like that."
'Very manic'
The singer has a one in 10 chance of becoming mentally ill because of her genes, compared to a one in 100 chance for those whose parents aren't affected.
It makes her wonder whether her hectic showbiz lifestyle might be putting her at risk of developing an illness.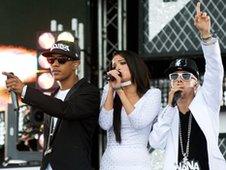 She said: "My mum began to show signs of the illness when she was my age - 21, 22 - and just like me now. I'm completely fine and so was she until all of a sudden it hit.
"The risk of me ever suffering from mental illness, that is quite a lot for me to take on board.
"I'm not sure if I'm pushing myself to the limit at times."
Tulisa joined N-Dubz as a teenager when her cousin, fellow band-member Dino "Dappy" Contostavlos, asked her to join.
N-Dubz released their debut album Uncle B in November 2008 and their follow-up Against All Odds came out a year later.
Tulisa: My Mum and Me goes out on BBC Three at 9pm on 10 August.