US law enforcement 'failing' on child prostitution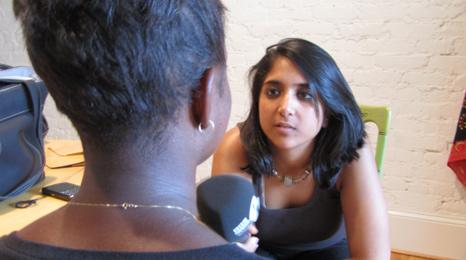 American law enforcement agencies are being accused of not doing enough to combat the problem of child prostitution.
The National Center for Missing and Exploited Children (NCMEC) in the United States estimates that between 100,000 and 300,000 American children are forced into prostitution every year - sometimes through being kidnapped near their homes.
Some are as young as 12 years old.
Asia was 17 when she was approached by a pimp in Wisconsin. She had run away from home after having problems with her family.
She said: "It was a very vulnerable time in my life and I didn't have any support.
"A pimp offered me a better life and I agreed. He posted me on the internet and men called me and I ended up selling my body and having sex for money."
The NCMEC, which focuses on finding missing children and educating the public on how to prevent child abduction and sex abuse, says many victims are runaways and homeless youths.
Others are just unlucky, grabbed off the streets by men in cars.
Asia soon realised that she had to escape after one of her clients held her hostage.
"He raped me," she said. "He made me record myself saying, 'I'm giving you permission to have sex with me'.
"He threatened to kill me, and he made me take a shower with him."
'Like commodities'
Ernie Allen, president of NCMEC, says this is an enormous problem that's not recognised enough and under-reported.
He said: "These kids are commodities for sale or trade. There is a network. They are trafficked, moved from city to city for the financial gain of those who use, abuse and control them."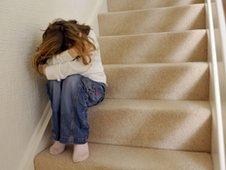 The FBI and the Department of Justice (DOJ) are working together with NCMEC to combat the problem.
The DOJ claims the average age at which girls first become victims of prostitution is 13.
One of the main criticisms of the law enforcement agencies involved is that they don't always act quickly enough when it comes to reporting missing children.
Mr Allen said: "Today we know that these waiting periods and the lack of a prompt response put many children at greater risk."
Bullying allegations
One victim told Newsbeat the police treated her badly when they arrested her in Washington DC.
"There were five cops, all pointing guns at me," she said. "It was some type of drug bust and they were calling me like 'whores' and that I was just a little prostitute.
"They just assumed I was doing this on my own free will."
It was some type of drug bust and they were calling me like 'whores' and that I was just a little prostitute.
Victim of child prostitution
Newsbeat put these allegations to the police. They told us they were committed to the issue but wouldn't respond to the specific accusations of bullying and harassment.
Andrea Powell is the founder of FAIR Fund, which works to prevent child sex trafficking in America and around the world.
She deals with thousands of young girls every year who have been sold for cash and agrees that the police need to do more.
She is also critical of their tactics when they arrest the girls: "It's not enough to give these girls a hot meal and a week's stay in a shelter.
"They need comprehensive support, so we need law enforcement to have the resources and training and compassion to be able to identify these kids as victims and not perpetrators."
'Sold' online
The internet has made business easier for pimps.
Instead of just parading kids on the streets they are also selling them online from the privacy of their homes. It's what happened to Asia.
Fair Fund and NCMEC want more stringent rules in place when it comes to US sites accepting adverts offering sexual services.
Asia's advice to anyone going through what she experienced is keep fighting.
"There is a way out," she said. "You have to find the courage within yourself because you're either going to end up in jail or dead."