Format changes for the 12th series of Millionaire
Who Wants to Be a Millionaire has changed its format for the latest series.
Host Chris Tarrant remains in charge, but there's a new lifeline that comes into play if you reach the £50,000 stage.
A time limit has also been set on the early rounds, giving contestants just 15 seconds to answer.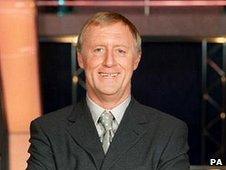 "There's this big, bad clock ticking away at the back of the studio," Chris explains. He feels the new element cuts a lot of slack and "focuses people instead of just wittering."
In the past, he says, "there were a lot of people kind of sitting there staring vacantly into middle space not really knowing what the hell they were doing".
The beat-the-clock element has already proved successful in the American and Japanese versions of the show.
The US edition of Who Wants to Be a Millionaire was also the first to introduce the new lifeline - where contestants can choose to switch a question they're stuck on for an alternative.
Take a chance
Chris Tarrant says this new, fourth lifeline is like everything else on Millionaire - "you take a chance, it doesn't always work".
The original three lifelines will remain, although viewers will now see a photo of the caller in the "phone a friend" stage.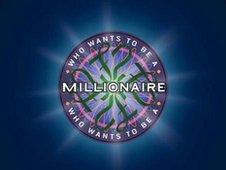 Chris hopes fans will warm to the new look, concluding, "I don't think we've changed anything where people will go, 'Ugh! I don't really like that bit'".
No regrets
The TV and radio presenter also says he has no regrets about turning down the role of host in the hugely popular American version of the show, which he was offered on "day one".
He says the cash was never an incentive, he simply didn't want his kids to grow up in New York.
"I never thought 'Oh, I could over there and make lots and lots of money'. I mean, in the end, how much do you need?"
It seems 12 years on the UK version of Millionaire have served his bank balance well because, when asked about his cut of the show's profits, and whether he's made millions himself, Chris replies: "None of your business, but yes."
Who Wants to Be a Millionaire starts on ITV1 8pm 3 August.