Justin Bieber to publish memoir at 16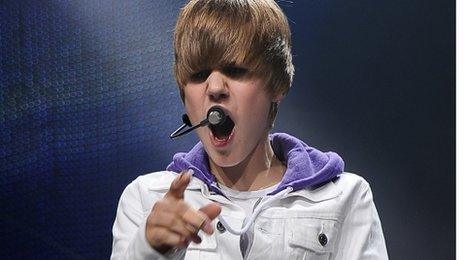 Teen pop star Justin Bieber is to publish his first volume of memoirs.
The multi-platinum-selling Canadian star, who is just 16, has been signed up by publishers Harper Collins.
He says the book will be a thank you to his fans. "I'm excited to share just a little bit more of my world with them," he said in a statement.
"Every day I wake up and count my blessings. My fans have played such a large part in all of this and they help me live my dreams every day."
We're not sure exactly how much he's going to have to write, however, as it is being pegged as an 'illustrated memoir'.
Handily, Justin Bieber: First Step 2 Forever - My Story will be published in October just in time for those Christmas stockings.
Five Million Sales
The book is expected to garner massive sales, meaning yet more cash for the Canadian, who already has record sales of more than 5 million.
To be fair, though, Bieber probably does have a fair few tales to tell.
Bieber Facts
The video for his track Baby is the most-watched music video in YouTube history with more than 250 million views
Bieber is the youngest male solo artist in the US to have a number 1 album since Stevie Wonder in 1963
He got his record deal after his family posted films of him singing on YouTube, aged 12. He got 50 million hits, hired a manager, and was signed to Usher's record label by the time he was 13.
Usher has taken him under his wing and the list of celebrities that claim to have 'Bieber Fever' goes on and on.
He might also want to tell all about his time hanging out with "much older" reality star Kim Kardashian. It enraged his fans when he joked she was his girlfriend.